The Philippine Navy will benefit from high performance and noise-reducing Kongsberg propulsion onboard its six new 94-metre offshore patrol vessels.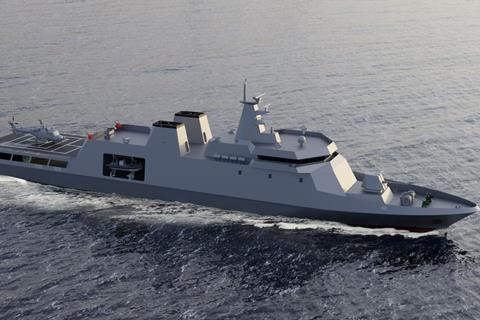 The order from Hyundai Heavy Industries consists of six twin Kongsberg Kamewa Controllable Pitch Propeller (CPP) 86 A/5 D-B systems, as well as shaft lines, hydraulic power units, local operating panels and accessories.
"Our propulsion equipment is vital to the performance of these sophisticated new vessels for the Philippine Navy," said Ottar Ristesund, senior vice president, propulsion and engine sales, Kongsberg Maritime.
"We are proud to secure this important order for Kongsberg Maritime – it showcases our good and strong collaboration with our clients."
Major upgrade
The six new offshore patrol vessels (OPVs) are part of a major upgrade to Philippine naval capacity.
These new vessels are to have a displacement of 2,450 tonnes, maximum speed of 22 knots, 15-knot cruising speed and a range of 5,500 nautical miles. The vessels will be able to provide long range patrol capability.
Kyung-Hoon Lee, senior sales manager for Kongsberg Maritime Korea, said that good business cooperation with HHI-EMD helped Kongsberg Maritime secure the new contract.
"Some years back we discussed our CPP business cooperation with Hyundai Heavy Industries Engine & Machinery (HHI-EMD ) to make a package proposal for their own 4-stroke engine (HiMSEN Engine) to meet market demands," he said.
Kongsberg is known for its expertise in optimising propeller efficiency against cavitation and vibration, significantly reducing a vessel's underwater noise.
The first shipset will be delivered in August 2024.