Danish shipping firm ESVAGT and the Hvide Sande Shipyard have agreed to build 'the transfer boat for the wind sector of the future' – a bigger, stronger vessel with more room for technicians and cargo.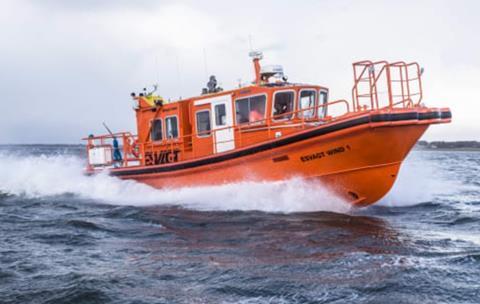 ESVAGT has a total fleet of 43 vessels safe transfer boats (STBs) that service the offshore wind farm and oil and gas industry.
The STB15 has been designed with OSK Design, the firm that also designed the STB12, which was also built by the Hvide Shipyard. The STB15 is being developed specifically for use at the Hornsea offshore wind farm in the UK, which is the world's largest at the moment, before Dogger Bank takes top spot.
"The STB15s will be used to transfer technicians, move cargo, and spare parts, and sail to shore for supplies and personnel changes," says ESVAGT. "Not least, they will be able to transfer cargo and technicians to higher seas than before, which will expand the potential of using the boat for even more.
"The boat will have room for more people and more cargo.Technicians need to be on board the STB15 for longer, and the boat needs to be operational in more difficult weather conditions without technicians getting seasick, Therefore, the STB15 also has a stabiliser system, which moderates the boat's movements and is highly effective."
Maritime Journal has asked ESVAGT for more details of the new vessel.