The government of a Finnish archipelago has ordered a feasibility study into converting its ferry into hybrid or electric propulsion.
The government of Åland, an archipelago of around 6,700 islands in the Baltic Sea between Finland and Sweden, has ordered the study to look at converting M/S Skarven into a hybrid vessel with electric propulsion to reduce emissions.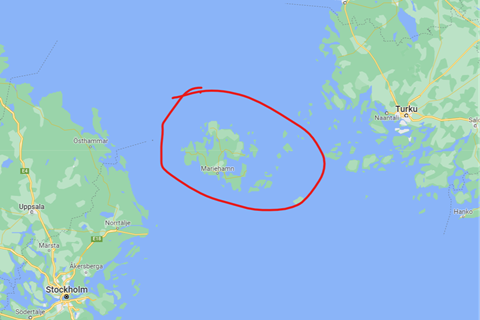 The ferry operates from Svinö in Lumparland to Degerby in Föglö in half an hour.
The study will be carried out by Finnish and engineering consultation firm Elomatic, which will also look at the shore-charging network feasibility on the archipelago, especially if the vessel is to be converted to full electric.
"When electrifying, the charging network must also be taken into account," Elomatic project manager Janne Sarjomaa said. "It may be that the battery balance needs to be increased so that it is sufficient for the planned amount of traffic. If the design of the charging section requires more in-depth expertise, we can make use of our own electrical design experience.
"We can also consult on different fuel solutions, whether it's electrification, partial electrification, electric propulsion or a hybrid solution."
The study will 'be in full swing' at the beginning of August and reports will be submiotted to the local government in September, Elomatic said.