Fischer Panda UK has supplied power and climate control solutions for a £25m Japanese Griffon Hovercraft project.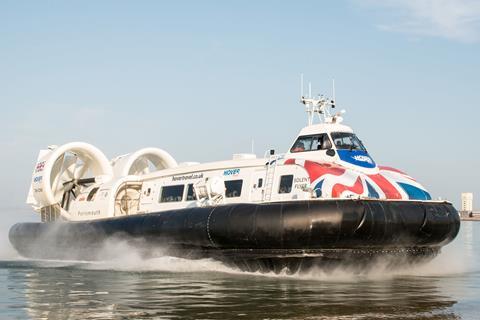 Their latest collaborative project will see Fischer Panda supply three 12000TD craft to Japan with power generation and climate control solutions.
"We are delighted to be working with British manufacturer, Griffon, again on supplying and installing an onboard system solution for this vital passenger service project for the people and visitors of Oita in Japan," said Chris Fower, sales and marketing director at Fischer Panda UK.
"It was important for Griffon to work with a trusted, knowledgeable and local partner who could offer the most efficient and reliable technology for this high value project. This was a very specialist system design and involved working closely with Griffon to meet the needs of this unique craft along with expertise in system solutions from our partners such as Dometic."
Scope of supply
During this project, a specialised approach was required for power generation using a vehicle type Panda 15 Mini PVMV-N 12kW/15kVA 120v 60Hz generator.
A standard water-cooled marine generator was not suitable for this application being a hovercraft with no water intake, so the Panda 15 Mini generator was marinised to meet the demands of this system design.
Dometic is a long standing, trusted partner of Fischer Panda UK and the onboard climate control of the 23.7m long craft included seven Dometic Brisk II Evolution 15k units installed on each craft.
The HVAC system was designed to enhance the passenger experience of those on board the hovercraft which replaces an old ferry service linking Oita airport to the city where temperatures can be hot and humid in the height of summer but reach lows of -7C in the winter months.
The rooftop mounted reverse cycle units allowed Griffon to maximise on internal space and benefit from a simple installation process to provide both heating and cooling solutions for each of the craft.
"Griffon Hoverwork has used Dometic air conditioning units and Fischer Panda diesel generators on our hovercraft for many years and are pleased to maintain our relationship on the Oita 12000TD project," said Mark Downer, engineering director, Griffon.
Griffon anticipates that all craft will be delivered by January 2024.