Fischer Panda UK will supply the Ministry of Defence with onboard power systems for 18 police patrol boats.
The Panda 15i (12kW/15kVA) marine generators use the Kubota D902 three-cyclinder diesel engine, and Fischer Panda says that when combined with its inverter-based variable speed technology, 'the result is an incredibly compact and lightweight high-power output generator'.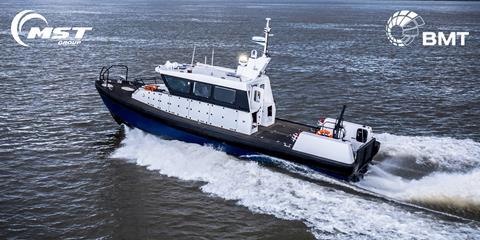 The units are just 160kg in weight, which was a key consideration in a boat where the speeds required limit maximum weight in machinery spaces.
The craft, which willl join MST's 'HPB' series of enclosed patrol craft as the new HPB-1500, will be powered by twin inboard diesel propulsion engines driving twin waterjets with a specific focus on low running costs, reduced emissions and suitability for significant operating hours. The bridge will feature a fully integrated C4ISR and craft management system.
Fischer Panda's 15i is aimed at all boats from 15m-30m, from leisure vessels to commercial craft like police patrol boats, the firm says.
"It is ideal for running high start-up loads such as multiple air-conditioning units or systems, water makers, dive compressors and even electric cooking," says the company.
MST Group, which developed the design with BMT, has announced sea trials of the first vessel in the six-year building programme. The boats will replace the current 14-15m patorl boats currently in use by the UK MoD Police and Gibraltar Defence Police, and they will protect HM naval bases in both locations and undertake high-profile armed policing.