Holland Shipyards Group has struck a deal with Trafikverket Sweden for the delivery of four autonomous all-electric ferries.
The ferries will sail in accordance with autonomy level 2, meaning they are remotely monitored but with crew on board to take control if necessary. Autonomous control will be from Trafikverket's remote control centre based in Stockholm.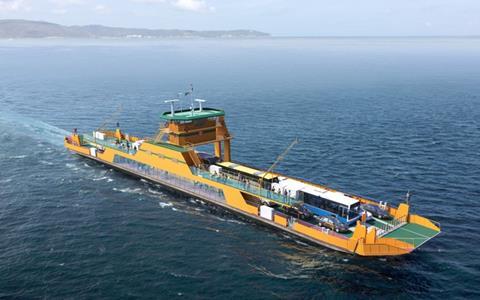 "We are extremely proud to be a part of this pioneering step in shipbuilding," said Cor Hoogendoorn, director Holland Shipyards Group.
The deal includes the initial delivery of two ferries with four automooring facilities and two charging stations, a simulator facility and a remote control centre.
The tender covers the whole procurement of four ferries, eight automooring facilities, four charging stations and more.
The ferries measure 86 metres by 14.24 metres and have a 60 car capacity. While mooring, the vessels are charged by an onshore charging facility which takes approximately four minutes.
Safer transportation
Autonomous sailing technology is intended to increase passenger safety in the long run. With a fully operational system in place, responses are more consistent, removing the potential for human error and reducing the risk of unexpected events.
The first ferry is scheduled for delivery in the second half of 2024 with the remaining three at regular intervals thereafter.