Kongsberg Maritime is to supply Turkish tugboat builder Med Marine with Escort Series towing winches for nine escort tugs equipped with azimuth stern drives.
This order follows a contract signed earlier this year to supply the heavy-duty winches for seven tugs.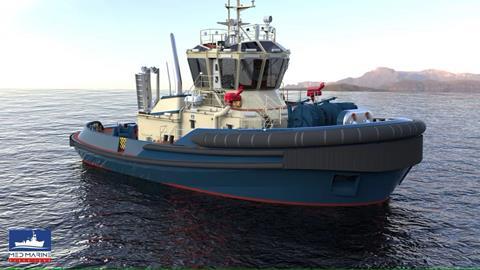 "I am very pleased that we were able to close such a large deal and I would like to extend my gratitude to the regional team in Turkey, who worked hard on this contract and were key to the final negotiations," said Arto Salo, KM's senior sales manager for Towing Winches.
Kongsberg Maritime and Med Marine have a longstanding relationship, with many Med Marine-built tugs featuring Kongsberg technology and equipment.
Ertuğrul Çetin, procurement & technical group manager at Med Marine, said the company was pleased to collaborate with KM. "Together with Kongsberg, we believe we are in an ideal position to meet the growing customer demand for Med Marine's cutting-edge tugs," he said.