Mercury Marine has begun serial production of its new 20e and 35e Avator electric propulsion systems, with the official launch planned later in 2023.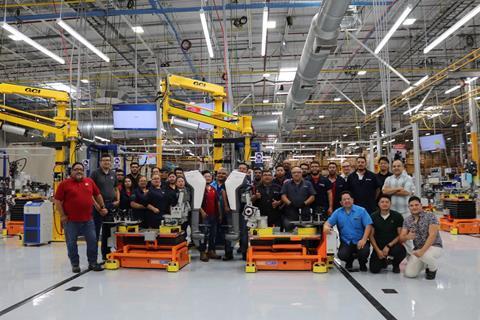 Mercury Marine, a division of Brunswick Corporation, launched its first electric propulsion product in January, but is now ramping up production across its e-range.
"We are thrilled to take the next step in our electrification journey as we continue to deliver on our commitment to being the industry leader in both internal combustion products and electric propulsion," said John Buelow, Mercury Marine President.
"Consumer feedback from the Avator 7.5e has been very positive, and we are confident the same will be true for the 20e and 35e once they enter the marketplace."
Electric focus
A relative newcomer to the electric propulsion scene, Mercury Marine is wasting no time in hitting the ground running.
It launched its award-winning Avator 7.5e, at the Consumer Electronics Show (CES) in January and recently began shipments to dealers worldwide.
The Avator 7.5e won the the top spot in the Electric Motor / Battery Powered Propulsion / Hybrids category of the Miami Innovation Award.
Mercury developed the Avator 7.5e electric outboard with a mission to expand both access to and the sustainability of boating with its ease of use, connectivity and smart battery technology.
The 20e and 35e Avators are a natural progression to the range.
Mercury will formally launch its Avator 20e and 35e electric outboards later this summer.
Barrus will show Avator electric propulsion systems on the Mercury stand at the Southampton Boat Show 2023.
Mercury has committed to the introduction of five Avator products in 2023.