The UK Shipbuilding Skills Taskforce has published its report setting out ways to transform the UK's shipbuilding industry and safeguard it for the future.
Dr Paul Little CBE, principal of City of Glasgow College and chair of the taskforce will launch 'A Step Change in UK Shipbuilding Skills' on board the lighthouse tender, Galatea, as part of London International Shipping Week.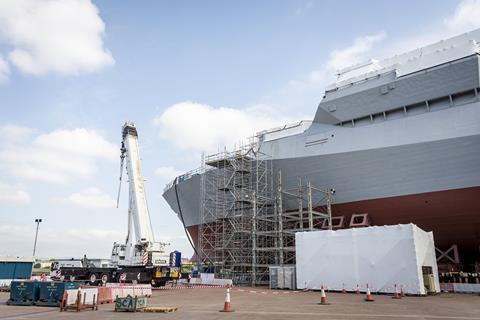 "This is a game-changing report that is set to transform UK shipbuilding skills for the medium and longer term," he said. "Our report is a public call to action – to industry, education, and government, to act decisively to implement our recommendations."
The report details four key priorities:
To establish a new, sector-wide narrative for shipbuilding to promote it as vibrant and inclusive
To help the sector engage more productively with the existing skills system
To forecast the impact of technological change in the sector on skills
To set up an industry-led group to oversee delivery of the recommendations, and to be a voice for skills for shipbuilding
The taskforce has also developed a toolkit to help employers, especially smaller businesses, engage with the skills system. 'How to Leverage UK Skills Systems' is intended to raise awareness of how to use free and funded initiatives to promote shipbuilding and recruit and train skilled people.
Minister for Skills, Apprenticeships and Higher Education, Robert Halfon said the government was supporting young people to get into shipbuilding. "The Engineering and Manufacturing T Level provides a pathway into marine engineering, boatbuilding and welding," he said.
"This can lead to an apprenticeship in many engineering specialisms including systems, mechanics, and robotics."