Marine engineering firm, Proteum, is to supply North Star with ten OXE 300hp diesel outboards.
The deal follows the successful conclusion of sea trials of twin OXE 300hp on board North Star's first UK-built hybrid-powered service operation vessel (SOV) workboat, Grace Darling, in September 2022.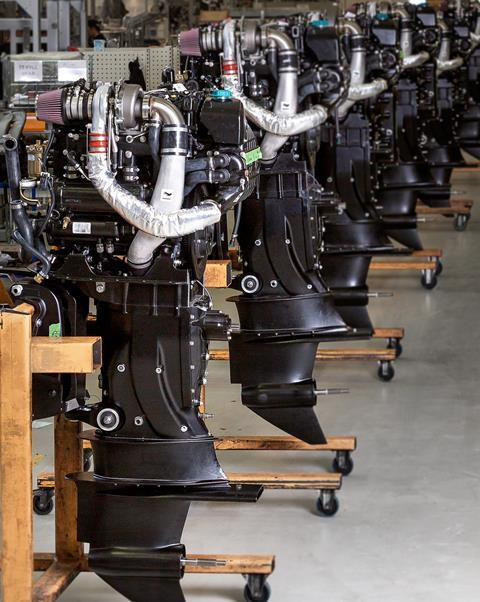 Proteum sales manager Simon Barnett said: "We are delighted that North Star has chosen Proteum to supply OXE Marine diesel outboards aboard the remaining SOV workboats in build.
"OXE diesel outboards are quickly becoming the favoured method of propulsion aboard a number of daughter craft servicing the UK offshore windfarm industry."
North Star's second SOV workboat is currently in build. Designed by Southampton-based naval architects Chartwell Marine and built by Alicat Workboats, Great Yarmouth, the vessel will support operations in the North Sea, primarily transferring maintenance technicians and equipment between North Star's new fleet of hybrid-electric SOVs and wind turbines at Dogger Bank Wind Farm A, B and C.
Peter Mantripp, North Star SOV workboat operations manager, said: "Adopting technologies which support our sustainability objectives is key to all our strategic investment decisions.
"The OXE 300hp diesel outboard is a standout engine and exactly what we were looking for to support our first SOV workboat fleet. The OXE 300hp provides the best possible performance and economic advantages, whilst complying with stringent environmental regulations."