A new collaboration between Ultimate Boats and hydrogen specialist RONN is set to bring emissions-free propulsion to high performance watercraft.
Owned by Manx ExoTechnologies, Ultimate Boats manufactures commercial, tactical and military watercraft at its boatyard in Glasgow, Scotland.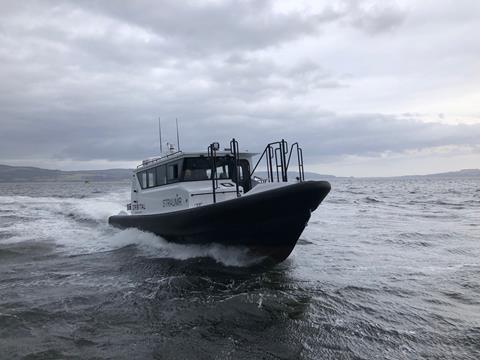 Last year the firm launched the first fully recyclable workboat made from its patented DANU composite material for Police Scotland, following this up with another for tidal turbine developers Orbital Marine Power to support its offshore operation.
Now chief executive of ExoTechnologies, Shane Mugan, says the company wants to go one step further and develop an 'industry-disruptive' hydrogen-propelled vessel.
"We are very excited to announce our new partnership with a pioneer like the RONN," he said. "We share an outlook and passion for driving decarbonisation.
"We are aiming to develop a clean hydrogen electric propulsion solution for our boats. This new system will propel our recyclable high-performance craft into a new era of marine technology."
Arizona-based RONN designs and manufactures zero-emission hydrogen fuel cell electric vehicles and fleet delivery trucks. Chair and chief executive of RONN, Ronn Ford, said the companies shared of vision of creating a sustainable future through innovation propulsion systems. "Together, we will strive to help drive the marine industry's transformation, leaving behind a legacy of clean energy and inspiring change for generations to come," he said.
Ultimate Boats Police Scotland boat was named Patrol Boat of the Year at the recent Work Boat World Awards.