Perkins marine has unveiled two electric auxiliary engines for use on inland waterways, tugs, governmental, fishing and ferry services.
The new E44, an electronic 4.4 litre, 4-cylinder engine, and the evolved E70B offer a broad range of power ratings and factory configurable power solutions, says the company.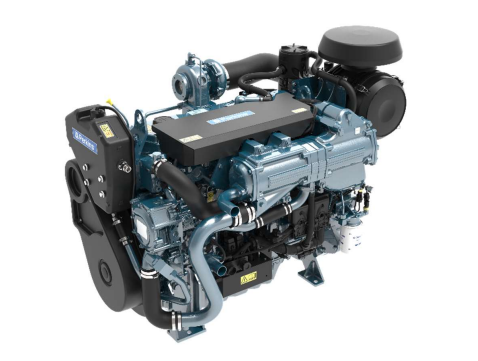 "Our customers require more, and we are here to meet their expectations," said Ben Lewis, sales support manager at Perkins marine engines.
"Customers in need of auxiliary power with a high-power density without compromising fuel efficiency or additional noise, need to look no further."
The E44 and the larger more powerful E70B come with a 500-hour interval service and with low maintenance features, thanks to a self-priming fuel system, no zinc anodes, automatic valve lash adjustment and self-tensioning belts.
Designed and assembled in the UK, the new engines are targeted at generator set packagers and hybrid propulsion packers in the workboat, inland waterways, tug, and large yacht/superyacht sector and come with a range of cooling options.
The engines are marketed as compact and simple to install with plug-and-play features for a complete turnkey solution. They are scheduled for release in Q4, 2023.