Southampton, UK-based ship refurbisher SMS Group has won three very different projects in different corners of Europe in the first few weeks of 2023.
The vessel repairer and engineer has been called to Denmark, France and Northern Ireland to work on three types of boats, which has been made possible because of an expanded team at HQ, commercial director Nicholas Warren says.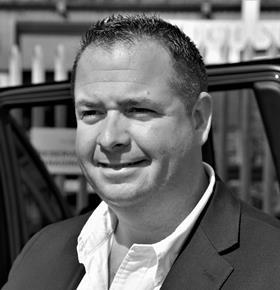 The company carried out a major fast-ferry refit in Denmark, a package of mechanical works on a shiplift in Cherbourg, and in Belfast, an overhaul of the stern gear on a 102m vessel for Irish Ferries, Warren said.
"Our knowledge and experience in the repair, maintenance and overhaul of jets, shaft-lines, ride control units and high-speed diesels speaks for itself; and now we've expanded the team in Southampton we've the band-width to undertake projects simultaneously - both here in the UK and overseas," he said.
"In a separate project we're currently undertaking works in Liverpool for the Isle of Man Steam Packet Co, a major package of interior refurbishment and upgrades onboard a 98m fast ferry. The works include an interior upgrade, enhanced galley and servery, and an upgraded first-class lounge."
At last year's Seawork, SMS won a very lucrative refuurbishment contract to signal its most successful year ever.