The latest addition to the UK Svitzer fleet has a selective catalytic reduction (SCR) system that manages nitrogen oxide emissions in line with IMO Tier III emissions regulations, which apply in the North Sea area where Svitzer operates.
Svitzer Jubilee will operate from the Port of Tyne, which has a history of more than 2,000 years, since the Roman empire.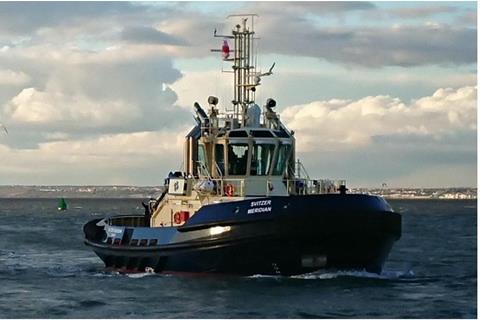 Svitzer also runs its fleet on HVO that is manufactured from waste oils and fats that are unfit for human consumption.
The company says it is also trialling other biofuels, which it says are low carbon, such as methanol.
"The UK market has significant opportunity for partnering with ports to drive emissions reductions and make the environment safer and cleaner in local communities by reducing the impact our operations have on air quality," said MD Svitzer UK Michael Paterson.
"Svitzer's green fleet strategy and the use of low emissions tugs like the Svitzer Jubilee on the River Tyne is part of that drive towards achieving our intentionally ambitious environmental sustainability targets," said Port of Tyne marine director Ashley Nicholson.