Two vessels that transport cargo and people to and from a UK archipelago are to be replaced after almost half a century serving the island population of 2,300.
The Isles of Scilly, off the boot of Cornwall in the southwest corner of England, is an archipelago currently served by one cargo vessel and one passenger ferry from the mainland.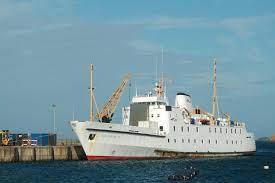 Scillonian III entered service in 1977 – so she will be close to half a century when her replacement, Scillonian IV, is delivered in time for summer 2026.
She carries 110,000 passengers a year, and along with two helicopters is the only way on and off the islands.
Scillonian IV will be longer by four metres, at 78 metres, and will carry 600 passengers, which is an increase of 115.
Cargo vessel Gry Maritha, which was built in 1981, will be replaced with a dedicated cargo ship of 45m as opposed to 37.6m, increased cargo capacity and an 8t crane.
"It will reduce journey times both through propulsion and faster embarkation and disembarkation, improve comfort with anti-roll fins to improve the stability of the crossing, and feature increased cargo capacity with the ability to carry higher volumes of chilled and frozen goods and improved access for passengers with reduced mobility," said the Isles of Scilly Steamship Group, which owns the vessels.
It has appointed French shipbuilder Piriou to build the vessels, which will be carried out in the firm's Vietnamese shipyard.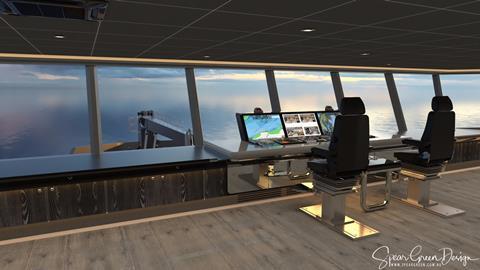 "This is a big step forward and an important milestone for our vessel replacement programme, which will deliver new and improved vessels for the Isles of Scilly," said Isles of Scilly Steamship Group CEO Stuart Reid.
"The selection process started with more than 30 shipyards that have been evaluated by our experienced project team. The project team, consisting of a mix of technical expertise, shipbuilding experience and the four masters of our current vessels, worked through a series of bids delivered by the shipyards. Visits took place to shortlisted shipyards to complete our extensive due diligence."