The technology giant Wärtsilä will carry out what it calls 'decarbonisation modelling' on two vessels in the Corsica Ferries fleet.
Using a digital model, it will study the effect of various decarbonisation technologies on the vessels' environmental compliance, which it says will enable more accurate evaluation of how to improve efficincy through technology.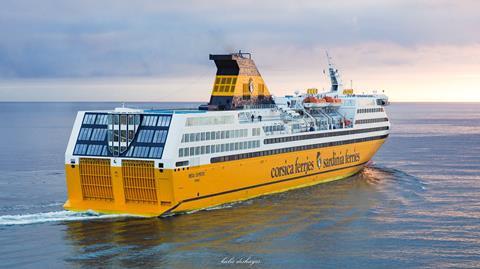 Mega Express and Mega Express II are both 176m vessels that run on Wärtsilä engines, which will be hybridised, and propellers, which will be re-bladed, to as part of the evaluations.
"It is a huge benefit to be able to simulate in advance how various products, solutions, and systems will impact efficiency," said Nicolò Verrina, energy transition naval architect & ocean engineer, Corsica Ferries. "This will help us in our efforts to decarbonise fleet operations and meet our sustainability goals. We respect Wärtsilä's experience and capabilities, and are pleased to continue the good relationship between our companies with this modelling programme."