Resolve Marine are preparing to scuttle a legendary Western Alaskan salvage vessel with a long and fascinating history.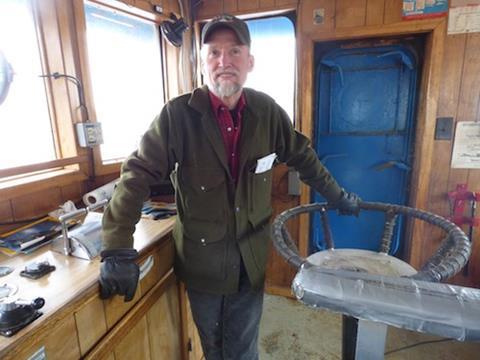 In the cut and thrust of the world of modern marine salvage there is little room for romanticism. Occasionally however stories emerge of ships, and people, who are behind the success of these increasingly large and important companies. Salvager Dan Magone is now preparing to sink his old tug the Redeemer.
Redeemer was built during the second world war becoming an oil drilling mud ship in the 1980s. It was later wrecked on sand dunes at Nome where it stayed for almost a decade. Following a spell with loggers at Sitka is was later abandoned again and sunk.
After coming under his ownership Don Magone rebuilt it cheaply using scraps from his own yard and its first job was hauling horses, dogs, hay and cowboys to start a cattle ranch. It survived as a business and over the next two decades was involved in almost every significant salvage job in Western Alaska.
Its missions ranged from stranded barges and fishing vessels to big-league incidents including the oil spills from the Kuroshima, and Selendang Ayu, the stranding of the Exxon Valdez and salvaging of the listing vehicle carrier Cougar Ace.
It increasingly struggled to keep up and with a replacement as costly as keeping it going Mr Magone sold his company to Resolve Marine. As shipping it out as scrap was not cost-effective permission is now being sought to scuttle the ship.
It should be left to Mr Magone to have the final say: "The old days, the seat-of-your-pants, the 'just go out and git-er-done' type of thing – those days are gone," he says, adding: "With all the regulations and oversight and everything, it's just not the world that we were able to operate in."
By Peter Barker