Underwater inspection specialist Atlantas Marine of Yeovil, UK has made its ROV instrumentation debut with development and manufacture of a video overlay tool for simplifying and increasing speeds of cathodic protection surveys.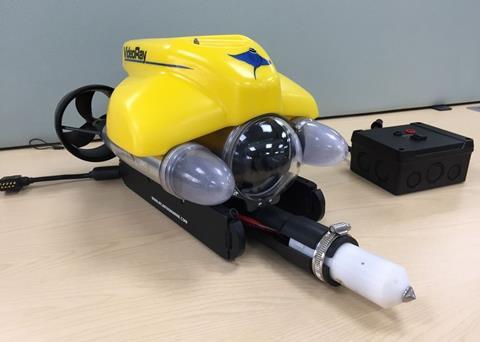 Designed to display readings obtained by a cathodic protection probe as an overlay on an ROV's video display, it creates a permanent record and eliminates any need for operators to hand record individual probe readings while surveying the condition of a vessel's anodes.
The CP video overlay unit consists of a small black box that can be quickly and easily interfaced with an ROV's cathodic measurement probe and the pilot's video display. Readings obtained can contribute to a permanent record of dives so that data can be related to exact locations in a way that efficiently avoids any mistakes or ambiguities. According to Atlantas officials, development of the tool is attributable to the company's extensive experience as one of the world's leading agents for sales of VideoRay ROVs and associated equipment produced in the US.
By David Goodfellow