Canadian company Vision Marine was established to develop and market a range of electrically powered leisure boats but has now moved on to develop what they claim is the ''World's most powerful electric outboard''.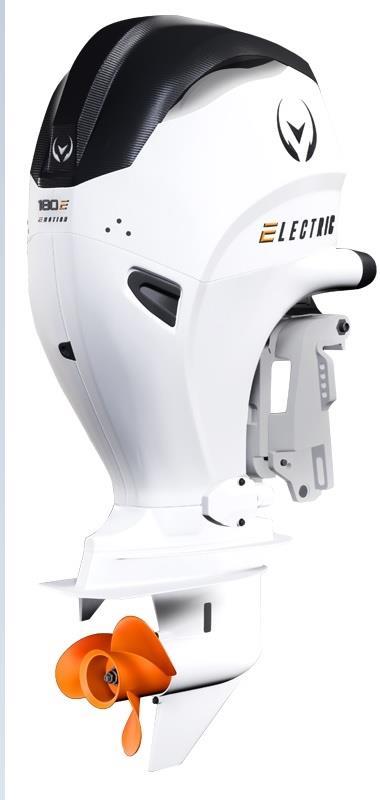 "Despite being delayed due to past COVID 19 related shutdowns, we have now achieved an excellent balance between the power, functionality, efficiency, range and cost that has not previously been available in the market" said Alexandre Mongeon, CEO, and co-founder of Vision. "With 180hp and 390Nm of torque, the E-Motion powertrain has surpassed our expectations in every aspect. We are confident that Vision Marine has the most powerful electric outboard engine available on the market."
"Vision Marine Technologies' E-Motion powertrain is exactly the solution sought by eco-conscious consumers and environmental regulators," said the CTO Xavier Montagne. "E-Motion is the world's first purpose built, production ready 180 horsepower electric outboard engine. It eliminates environmentally harmful emissions, dramatically cuts down noise and significantly reduces operating costs."
This new powerful outboard operates on a voltage of 650 volts which is high for marine applications but offers the possibility of reducing cable and motor sizes. Partly because of this high voltage, Vision is only offering this electric outboard with their own battery package and control system. The batteries have a capacity of 60kWH, enough to give an electric boat a useful range.
In addition to the ongoing marketing campaign, Vision's team is further developing its distribution channels to support the demand for parts and services throughout North America, Australia and in select countries in Europe. "Our mandate is to disrupt the legacy internal combustion engine boat market with competitive green energy electric boats."
Whilst this Vision Marine electric outboard produces 30 more horsepower than the electric outboard offered by the Norwegian company Evoy which was claiming their electric outboard was the most powerful in the world, it would appear that Vision may only hold their title for a short while because Evoy already has under development outboards that will produce 300 and later 450hp. These will provide a direct challenge to the current powerful petrol and diesel powered outboards.
By Dag Pike