UK civil engineering firm VolkerStevin is now commencing the second phase of improvement works at the Colwyn Bay Promenade Enhancement project, after being awarded the project by Conwy County Borough Council in North Wales.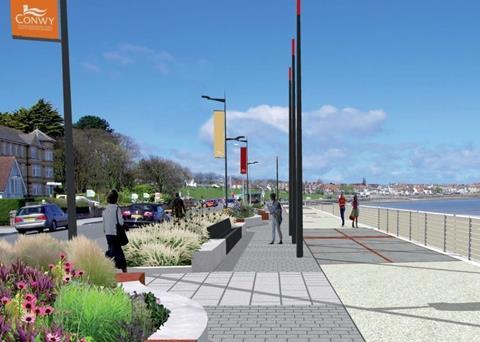 The project involves the redevelopment of the town's seafront and safeguarding the town and infrastructure from the threat of the sea.
The Phase 2 scheme will see 1km of promenade being transformed as a continuation of the recently completed Phase 1 waterfront works, with the next phase between Victoria Pier and the eastern extent of the Cayley Embankment.
In line with the new waterfront project some of the works planned to enhance the promenade facilities include; traversing wall, beach access and seating area. As part of the upgrade to the promenade, Colwyn Bay wants to support a heathier community by creating direct fitness activities such as running and cycling routes along the waterfront to encourage exercise.
Rob Coupe, managing director at VolkerStevin, said: "It is always a joy to work on projects that help improve local attractions such as Colwyn Bay and we are thrilled to be awarded this contract. We have a lot of experience working on flood and coastal defence projects which help optimise our ideas to provide the best service to the client and public."
Colwyn Bay suffered newsworthy flooding events in both 2013 and 2014.
By Jake Frith