Technology group Wärtsilä has agreed a contract to support two Brazilian river tugs and follows a similar contract with the operator signed in 2017 covering eight vessels in Paraguay.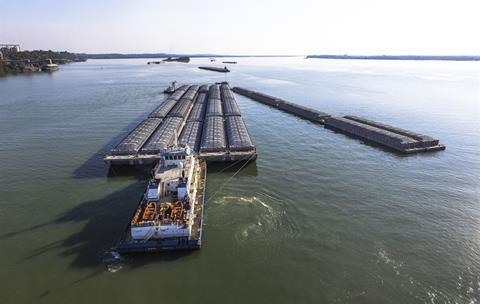 The seven-year Optimised Maintenance Agreement with Hidrovias do Brasil highlights how technology including improving data connectivity is making remote monitoring possible and enhancing vessel performances through planning and execution of maintenance procedures. Peace of mind for Hidrovias allows it to concentrate on the core business of operating the Wärtsilä 30 main engine-equipped river pusher tugs in shallow waters and remote locations, conditions that make planning and execution of maintenance procedures difficult.
The agreement includes Wärtsilä Data-driven Dynamic Maintenance Planning and Expert Insight programmes delivering remote operational and technical support. This includes an insight into fuel efficiency and the maximising of uptime with maintenance work carried out on an 'as-needed' basis rather than based on a set number of operating hours. This simplifies spare parts planning and coordination along with personnel training.
The Expert Insight element is a digital service that 'takes predictive maintenance to a new and higher level' according to Wärtsilä. It utilises AI and advanced diagnostics to monitor equipment and systems in real time. When abnormal behaviour is detected, it is flagged to Wärtsilä's specialists who can support the customer proactively with an appropriate solution to the issue. Wärtsilä adds that its expertise allows the safety, reliability and efficiency of the equipment and/or systems to be greatly enhanced.
The Data-Driven Dynamic Maintenance Planning element allows fine-tuning of machinery operating parameters along with adjustment of maintenance intervals for main components. The service 'increases the uptime of assets and reduces lifecycle costs by optimising major overhaul intervals without compromising operational reliability or engine efficiency.'
Marcelo Barthaburu, Wärtsilä Marine Power general manager, Agreement Sales Americas says: "Optimised maintenance agreements are part of Wärtsilä's lifecycle solutions offering and are designed to improve our customers' business performance and competitiveness. With these the addition of Expert Insight to our lifecycle offering takes predictive maintenance and optimisation to levels never seen before thus enabling reduced unplanned maintenance and optimised fuel efficiency with a corresponding reduction in emissions. We are pleased to continue strengthening our partnership with Hidrovias do Brasil with this agreement, we are able to increase availability and ensure optimal efficiency."
By Peter Barker