German mass market marine electric propulsion pioneer Torqeedo, has worked with world renowned broadcaster, the BBC to power its Natural History Documentary team in the Amazon, filming pink river dolphins in the water and jaguars from afar.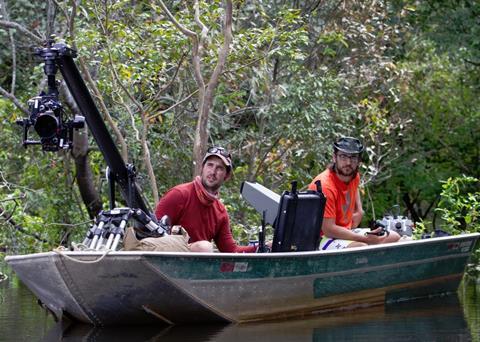 The BBC contacted Torqeedo at the end of 2014 in preparation to start filming its latest "Planet Earth II" series, hosted in the jungle by Sir David Attenborough, filming mysterious animals in their natural habitats. However, a main concern was the need to preserve the environment, without the worry of disturbing the animals with noisy motors or polluting their habitats. Torqeedo recommended its popular Travel 1003 model, rechargeable batteries and a solar panel for charging in the field.
Providing impressive performance with the simplicity of a low maintenance and low voltage system, the crew were able to get up close and personal with the pink river dolphins and film them peacefully in their natural habitats. Having almost silent power for their boats ensured they could get even closer to the animals, without disturbing or distressing them.
Tom Crowley, part of the BBC Natural History Unit for the Planet Earth II series, commented on the Torqeedo engines, saying, "We were keen to get as close to the animals in their natural environment as possible, but their wellbeing and safety will always come first. Using Torqeedo's electric motors ensures we can protect and preserve their habitat, whilst getting closer than we've been before. The Travel 1003 model was so easy and simple to use, and allowed us to concentrate on the most important factor – filming these gorgeous creatures."
The BBC team also used the Torqeedo motors to film jaguars in Brazil, from their boat in the river. This allowed the team to remain with the animals longer as they weren't disturbed from their natural behaviour by the sounds of the motor.
By Jake Frith