Lamda Development is ready to begin work on its landmark project at Hellenikon in Greece. Located on the site of a disused airport on the waterfront at Athens, this project incorporates major seafront development.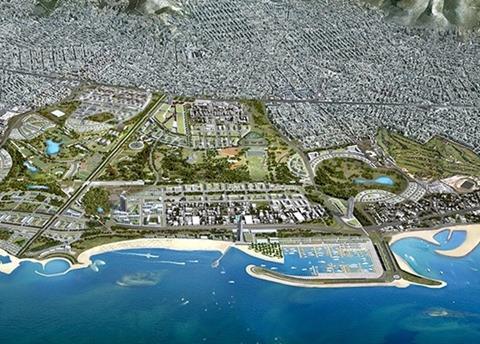 "We are ready to begin the biggest project of joint reconstruction in Europe and one of the biggest worldwide. Bulldozers will be ready to begin works in the former airport of Hellenikon from the beginning of next year, right after Parliament gives the green light and the State Council approves the master plan of the project," said Odysseas Athanasiou, the chief executive of Lamda Development.
Athanasiou stressed that the beginning of the construction works would help the support of sectors of industry that were heavily hit by the economic crisis, such as construction, cement, steel, and aluminium suppliers as well as transportation.
The marina was originally built as the base for the Olympic Games sailing events in 2004 after which it was converted into a private marina. It currently has berths for 337 boats and its facilities can accommodate large yachts.
The Lamda development will see the marina fully upgraded and enlarged and it will be capable of accommodating large superyachts.
It is anticipated that this initial stage of the development that focuses on the waterfront will be completed within a five year period with the inland development completed in 12 years.
By Dag Pike