A UK marine contractor has ordered a 15m workboat to help improve its operations in Kent.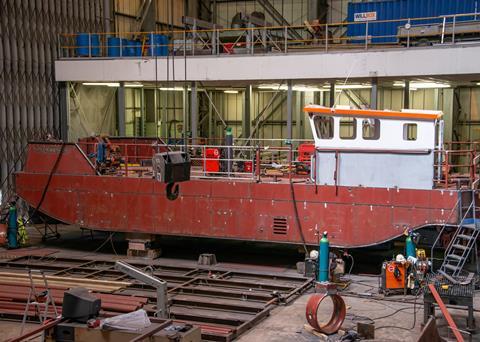 Briggs Marine will use the Meercat Boats multipurpose workboat in the Medway Estuary to support its port services contract at Peel Ports London Medway.
John Buck, business manager for Meercat Boats, explained: "We customised our offering and, via a competitive process were selected to provide a 15-metre multipurpose workboat against strong, well respected competition."
He added: "In addition to the 15m workboat, Briggs have also placed an order for three 10m line handling boats due for delivery later this year."
Briggs Marine is a leading provider of marine and environmental services, specialising in port and marine operations, subsea and environmental support and vessel charter.
In March 2020, the company teamed up with outsourcing company Serco to bid for the Royal Navy's next generation of marine services.
In January 2020, Meercat celebrated a decade of work with the MultiRole Vessel (MRV) build concept. Meercats have been producing multipurpose vessels specifically designed as a single vessel replacement of several workboats in a fleet.
Recent new builds include Guernsey Harbours' 15m steel Meercat MRV15, Scottish Salmon's new MRV15 aquaculture vessel, and the Meercat MRV22 metre landing craft, Toplander, which is currently contracted to BK Marine in the Shetland Isles.
By Rebecca Jeffrey