The Italian ferry company Moby S.p.A has chosen Finland-headquartered propulsion major Wärtsilä to carry out the repowering of its passenger ferry 'MV Moby Zaza'.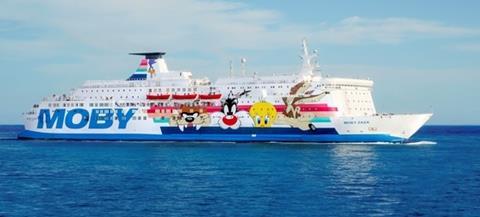 Wärtsilä was chosen as a partner because of its ability to provide the fastest delivery of the complete system and thus minimising the downtime of the vessel. Moby Zaza is the last one in a series of successful repowering projects that started with MV Moby Corse and continued with MV Moby Kiss.
The scope of the agreement covers equipment as well as commissioning and systems integration. The Wärtsilä equipment provided include four new auxiliary generating sets with digital automatic voltage regulators, seawater systems with complete cooling circuit that allows operating in high sea water temperatures, exhaust gas system silencers and fuel systems. Wärtsilä's efficient delivery, installation, start-up and commissioning of the equipment ensure that the passenger ferry is in commercial operation on an expedited schedule.
Wärtsilä will provide technical support to the yard in the equipment installation and systems integration phase as well as in the on-site commissioning and sea trials to ensure that all systems perform optimally.
"Wärtsilä is a key partner of our group. Their competence and quick reactions capability will allow us to have the vessel back in service with minimum downtime," says Vincenzo Onorato, Chairman of Moby S.p.A.
The Milan based company Moby S.p.A. is part of the Italian Onorato Group, one of the most prominent players in the Mediterranean ferry business, owning a fleet of more than 60 vessels under the brands Moby, Tirrenia and Toremar. The RoRo ferry MV Moby Zaza was built in 1982, with 288 passenger cabins and capacity for transporting 480 cars.
By Jake Frith