A marine electric system integrator will help accelerate the decarbonisation of the maritime industry.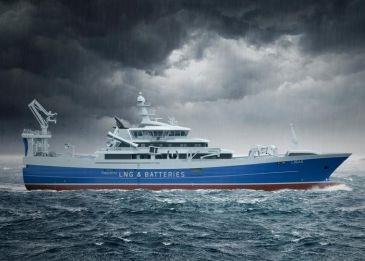 Elkon has joined the recently established Co-Programmed Partnership on Zero-Emission Waterborne Transport under the framework of Horizon Europe that was set up following an MoU between the European Commission and the Waterborne Technology Platform. Elkon, with offices in İstanbul and Norway, has become the first engineering company from Turkey to join the partnership.
Ertuğ Yaşar, managing director of elkon, said: "As an engineering, R&D and technology company since 1980, we will be very happy to participate in the design of the future of maritime transportation. Elkon attaches importance to R&D and innovation activities in order to be a pioneer of the zero-emission transformation in the seas."
Zero-emission goals
The Partnership aims to provide and demonstrate zero-emission solutions for all main ship types and services before 2030, which will enable zero-emission waterborne transport before 2050.
Elkon is working on reducing carbon emissions through installing its technology in full electric vessels. The company has projects in Spanish, Italian, Romanian, Emirati (EAE), Turkmenistan and Azerbaijani shipyards, as well as all the major Turkish yards, and said it has contributed to the construction of hundreds of ships with an environmentalist approach.
The Waterborne Platform contributes to the R&D and innovation efforts, resources and promotes the development of zero-emission shipping to eliminate harmful environmental emissions.
The European Commission will invest up to €530m for activities within the scope of the partnership.
By Rebecca Jeffrey