There is a bold sign on the website of the financially challenged, but iconic French RIB manufacturer Nautic Zodiac, otherwise known as Z Marine.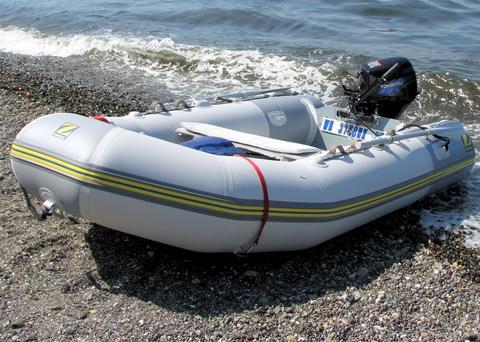 It reads: 'Zodiac Inflatables are back', and goes on to say that under the new ownership, production is planned to start up in the middle of September 2015, continuing with the current range with no price increases for the remainder of the year.
It also says that next year will see some new models, and ends with the assertion '2016 will be different'.
It had better be – the brand has fallen far since it rose to fame with Alain Bombard's Atlantic crossing aboard a 4.65m Zodiac in 1952. However, the three French investors who have snatched Nautic Zodiac RIBs from the edge of the precipice it faced in the French Nantes insolvency hearing are passionate and apparently do have pockets deep enough to give the company a chance to float.
Pierre Bastid and Florent Battistella, the original Converteam leadership duo that got US$3.2bn from GE, have been joined by Dominique Heber-Suffrin – another high hitting investor.
Their offer gained almost unanimous approval by everyone from the workforce to the magistrates. The three men are expected to bring in an immediate €7m to bail out the company and kickstart activity, with a plan for another €3m future investment. However, it's more than nostalgia: the ruling emphasized this proposal "is based on a serious and realistic industrial project."
Together, the three manufacturers are taking over most of the employees that make up the marine activity of Zodiac, France, Tunisia and the United States. The other part of the company in receivership, a concern with 25 employees connected to the stratospheric balloon and satellite industry, will be taken over by Airstar group.
However, there are a knot of issues to untangle around Nautilus' activities which will need a good understanding of both finances and the marine sector. The products do need repositioning and maybe an update as they've been losing market share to both the high end names like Capelli and cheaper cost-cutting Chinese or Korean brands.
Further, the downturn has hit the potential buyers hard: it appeals to those with a budget in mind – and if the finances are low, they are also those who will put off a purchase.
By Stevie Knight