Heerema Marine Contractors has renewed its Long-Term System Support Program contract with Kongsberg Digital for another five years.
The LTSSP is in support of a K-Sim Offshore Crane simulation system, which features digital twins of HMC's semi-submersible construction vessels, ships and barges. HMC's simulation centre is located at the HMC headquarters in Leiden, the Netherlands.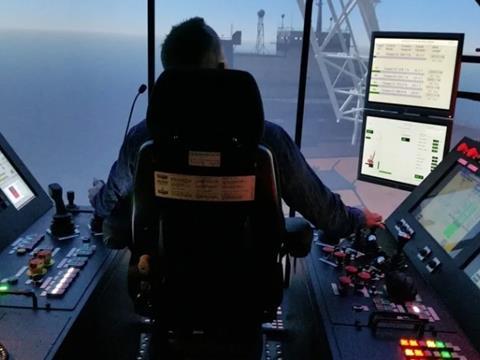 Renewal of the LTSSP ensures Kongsberg Digital's continued commitment to maintaining Heerema's simulators at the leading edge of available technology, from hardware upgrades through to additional ship models, library objects and equipment models. Installed in 2015 as one of the world's most advanced offshore heavy lift crane simulators, its usage ranges from confirming feasibility of new methods and equipment to optimizing efficiency and safety performance for current execution methods.
Heerema's simulator platform was developed specifically by Kongsberg Digital to meet Heerema's requirements. As a leading marine contractor in offshore renewables and oil and gas, specializing in transporting, commissioning, and decommissioning offshore facilities. The Simulation Center is a real-time offshore environment where offshore crew and project teams examine all project aspects and associated risks. It includes two offshore crane operator domes and a bridge with K-Sim DP simulator, based on the same Kongsberg Maritime K-Pos DP systems used on HMC's vessels. Detailed models of Heerema's SSCVs, Heavy Lift Vessel, tugs and barges ensure realistic scenarios and enable detailed pre-mission training for heavy-lift projects