A UK marine propulsion specialist company is partnering with the National Composites Centre to design lighter, more sustainable propulsion systems.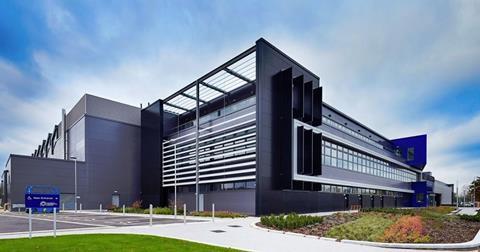 The CAPSULE project is a feasibility study aimed at adapting composite material technology developed for the aviation industry to the marine industry. This technology has the potential to not only directly reduce greenhouse emissions but also enable the transition to low emission and zero carbon energy systems such as batteries, fuel cells or hydrogen.
Teignbridge will be partnering with the National Composites Centre (NCC) who, as an integral part of the coreUK's High Value Manufacturing Catapult, aim to accelerate the growth of UK industrial output by enabling design and manufacturing enterprises to deliver winning solutions in the application of composites. The NCC will bring its expertise to support this new application of composites through material selection, manufacturing process selection, composite design techniques and testing guidance.
Mark Phare, Director at Teignbridge commented: "We are delighted to be partnering with the National Composites Centre on this feasibility study and are confident that the output of the project will be the preliminary design of a composite propulsion system that maximises the opportunities and benefits of composite materials to improve efficiency, reduce greenhouse gas emissions and enable the use of low energy density and zero carbon fuels. This new range of stern-gear components represents a new direction for Teignbridge and we are excited to explore this technology within the marine industry."
Gary Offord, Technology Programme Manager and NCC lead for the CAPSULE projectfor NCC Surface Transport, added: "We are very excited about the opportunity this collaboration offers the UK. Teignbridge have a fantastic history in bronze cast precision performance propellers and stern gear. Merging their maritime and product knowledge with the NCC's composite expertise creates the perfect partnership for success and a real opportunity to offer the market products that facilitate a route to net zero targets."
Project CAPSULE is part of the Clean Maritime Demonstration Competition which is, funded by the Department for Transport and delivered in partnership with Innovate UK.