Could ambitious new vessel designs be the key in reversing the decline in numbers of European young people wanting to work offshore?
British marine operator Attollo has unveiled remarkable designs for a $100 million zero emissions autonomous hydrogen vessel fleet fitted with ultramodern technology and crew facilities.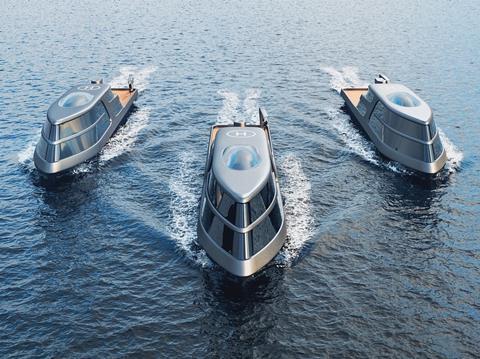 The concepts are part of a multi-generational Research & Development mission known as 'Project Zero' - with the vessels named after the three pillars of the project: Hope, Destiny and Progress.
Dedicated to deploying future technology to support the next generation of offshore marine projects, Project Zero's autonomous ships utilise zero emission hydrogen fuel cells, benefitting from onboard renewable power generation (solar and wind power) and built-in state-of-the-art technology from computer vision to AI.
All three vessels - United Hope, United Destiny and United Progress - are designed for optimum working conditions, ensuring staff remain healthy, happy, and productive whilst on board.
Smart, ergonomic environments minimise noise and vibrations, with personalised cabin settings allowing crew to tweak light, sound and temperature to get a good night's sleep, reduce fatigue and enhance performance while offshore.
Staff can also take advantage of incredible facilities including a high-tech gym with virtual classes, yoga studios and saunas, a cinema, a games room and an atrium for socialising and optimising natural light.
Additional features include advanced sensors, 3D printing capability and hydroponics to increase the vessels ability to operate independently - with drones replacing helicopters to ensure safe transit between assets.
Attollo's vessel design has been funded with help of government support and assistance from V&A Dundee 'Design Accelerator' for low carbon technologies. CENEX transport consultancy conducted vital research into the zero-emissions propulsion technologies. Vessels are set to hit waters by 2030.