Recovering a person from the water is often a difficult operation, particularly on vessels with high freeboards.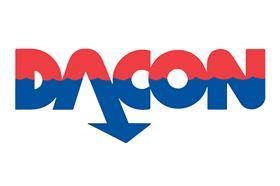 High-quality equipment is vital in order to ensure successful rescue operations.
Dacon Rescue Scoop is a man overboard rescue net that is ideal for vessels in need of a power-assisted method of recovery. This large rescue net is operated by a standard deck crane. The Rescue Scoop is developed for larger vessels and available in multiple dimensions. This rescue net meets relevant class and flag requirements for use on Standby Vessels.
"The Dacon Rescue Scoop is a breakthrough in the way of rescuing a person from the sea"
– Captain Manbjørn Martinsson, Seismic Support Vessel
Features of the Dacon Rescue Scoop
Enables gentle and effective retrieval of casualties
Lightweight and flexible
Robust and durable
Stows easily along railing or bulwark, or integrated on the cargo rail
Excels in severe weather conditions
Can also be used as a scrambling net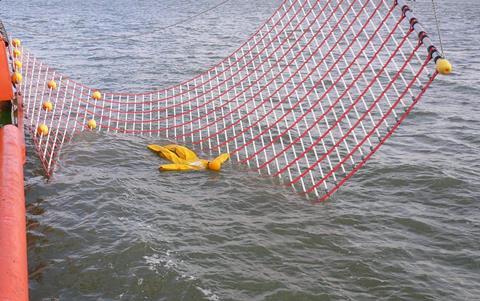 Used by operators all around the world
We have supplied over 900 units of the Rescue Scoop to vessels worldwide.
Our rescue net is used by a variety of operators – for instance:
ERRV / Standby / SAR Cutters
Navy ships
Crew transfer / Small ferries
Offshore wind / Offshore support
Tug & workboats
Seismic support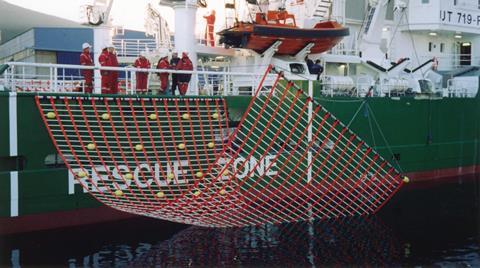 Get in touch to request a quote
Dacon`s rescue products are available worldwide. Want to learn more or request a quote? Don`t hesitate to reach out to us!