Lifting a person from the water can be a difficult and heavy task due to body weight, wet clothing and rough conditions.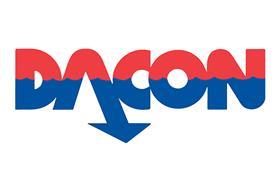 High-quality rescue equipment is therefore absolutely vital.
Dacon Rescue Frame is a rescue net designed for effective man overboard recovery. The net can be formed into a rescue cradle, allowing you to recover exhausted, seriously injured or unconscious persons from the water. The Rescue Frame doubles up as a climbing net, allowing physically capable individuals to climb onboard.
Dacon Rescue Frame is suitable for small and medium-sized vessels. It is movable, foldable and takes up little space when stowed on board. During an emergency, the net is easy to deploy and use for your crew.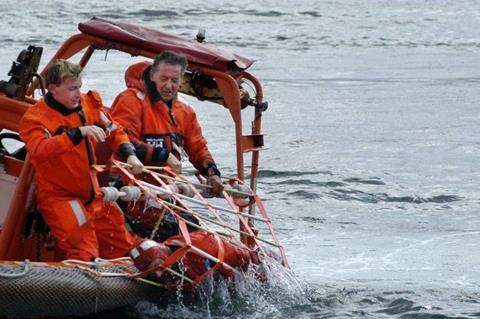 "The reason we chose this system was that we could get a tailor-made solution to our specification and needs."
– Captain Knut Even Rislaa, on 17 m SAR vessel "RS Inge Steensland"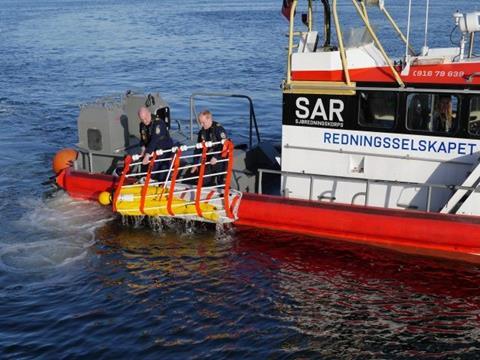 Ideal for gentle horizontal recovery
When a casualty has been floating in the water for a while, the body will contain both warm and very cold blood. The heart will have a decreased ability to work harder when it needs to, and both veins and nervous systems have been temporarily altered. The person may be very close to getting a significant heart malfunction. They may also have other injuries that could get worse if they are not treated carefully.
To avoid aggravation of injuries, individuals who have been in the water should be recovered as horizontally as possible. The Dacon Rescue Frame is designed with this in mind. The individual being rescued can easily be recovered while lying flat in the cradle.
Get in touch to request a quote
Dacon`s rescue products are available worldwide. Want to learn more or request a quote? Don`t hesitate to reach out to us!