The Romanian engineering and naval architecture company GLO Marine has opened a new office in the Black Sea port of Mangalia as of the 3rd of July.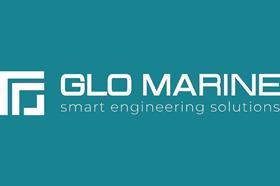 Its focus is on site support and project management and its establishment is part of a two-year programme to expand the company's capabilities in the rapid delivery of end-to-end retrofit and conversion projects to the maritime and oil & gas industries. GLO Marine's Galati office remains the hub of our design & engineering capabilities, and the London office continues to serve the Western client base and lead the company's growth.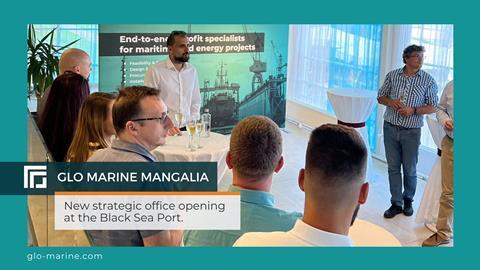 The opening of the office in Mangalia comes in the context of an increase of the company's client portfolio by 60% in 2022 alone. This has been driven by ongoing partnerships with well-known international ship owners and technical service companies such as Bourbon Offshore (France), Britoil Offshore (Singapore) and VMS Group (Denmark). As a result, GLO Marine is actively expanding its team, recruiting qualified professionals ranging from naval architects and design engineers to project managers, supervisors and surveyors.
With the decarbonization of the shipping industry gathering pace, the market for services associated with retrofits and conversions is constantly growing. The development and application of new technologies has demanded from the ships in operation segment to develop much more fluid and efficient processes with a focus on identifying risks at each stage of the process, faster response times, and cost control. The timely application of preventive actions has become a priority in the repair sector and ship maintenance programs, and GLO Marine delivers the skills and experience to ensure this happens, by offering an end-to-end solution for such projects, starting with feasibility and ending with on-site support in installation.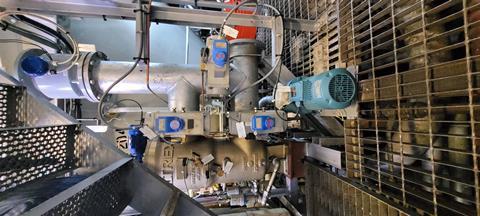 "We are very excited by this next stage in our evolution," says Liviu Galatanu, General Manager of GLO Marine. "From our roots as a specialist in naval architecture, this expansion of our capabilities confirms GLO Marine as a true full-service retrofit specialist, alongside our already established ship design and consultancy expertise. "
Recent contract wins by GLO Marine include their appointment by Britoil Offshore as the retrofit programme manager for three of their vessels. GLO Marine's responsibilities include the design, class approval, installation supervision and stakeholder management (including the system suppliers, shipyard and material suppliers). Its turnkey installation service is ensuring smooth coordination throughout the entire process. GLO Marine is also working with Bourbon Offshore to deliver end-to-end ballast water treatment system installations, with more than five completed so far.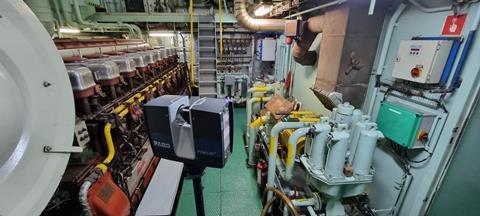 About GLO Marine
GLO Marine is a Romania-based naval architecture and structural engineering practice that specialises in managing complex retrofits and conversions that involve the integration of new technologies. It offers an integrated and seamless approach to naval architecture and engineering based on the four key stages in the project lifecycle. From feasibility & concept and design & engineering to procurement & logistics and installation & site support, its turnkey solutions cover every aspect of the project process. This ensures the smooth and efficient execution of any retrofit, conversion or vessel upgrade project.