MMC electromagnetic clutches are designed for use with hydraulic pumps, many of which are used in marine winch drives. Typically flange or plate mounted, they engage and disengage the pump.
Reduced power consumption | Simple installation | Extended pump life | Cold weather starting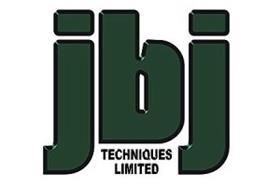 » Torque ratings from 271 to 2033 Nm.
» Solid forged rotor & pulley or hub.
» Direct drive or pulley drive.
» 12 & 24 VDC available.
» "TC" and "B" type pump mounts.
» Straight or splined bore.
» High temp, long life grease.
» Bidirectional operation.
» One piece design.
» Plated for corrosion protection.
» High temperature epoxy coil.
To alleviate excessive shock load at high speed engagement there is a soft start clutch controller available. This prevents breakage of the springs and/or clutch slippage and ultimate clutch failure. The patented 'SoftStart' controller senses the exact point at which the friction surfaces contact, then rapidly reduces the current to a level that allows the clutch to safely slip, but not release. Using engine RPM feedback, the patented controller adjusts the clutch current in a manner that drives the engine RPM to fit a desired profile.
The patented SoftstartClutch Controller offers a simple solution to all of these issues!
‍Mechanical Life: The Softstart lessens forces to mechanical parts and improves the life of bolts, decks, brackets and other mechanical parts.
Belt Life: Reduce wear and breakage for belts and improve the quality & reliability of the equipment.
Engine Stall: The Softstart eliminates engine stalling and RPM droop by utilizing closed loop RPM monitoring while engaging the electric clutch.
Mechanical Jolt: Smooth engagement means less jolt to the equipment and customers.
Engine Cost Savings: The Softstart Clutch enables OEM's to reduce equipment engine size to be cost effective.
‍Full information regarding the Softstart controller found on pages 12 and 13 of the technical specification catalogue
Another useful addition when installing the clutch can be the use of a surge protector. The surge protector is not for the protection of the clutch, but for the protection of the customer's clutch control circuitry.
Technical specification & catalogue