A leading UK marine electrical engineering specialist – MJR Power and Automation – has successfully been awarded a second round of UK government funding for development of its offshore charging system technology, to connect and charge Service Operation Vessels (SOVs) working in the field.
The "Service Operational Vessel Offshore Charging System" project is part of the Clean Maritime Demonstration Competition Round 2 (CMDC2) which was launched in May 2022, funded by the Department for Transport and delivered in partnership with Innovate UK. As part of the CMDC2, the Department allocated over £14m to 31 projects supported by 121 organisations from across the UK to deliver feasibility studies and collaborative R&D projects in clean maritime solutions.
The funding will enable the Teesside based business, to fast track the next development and prototyping of its already proven offshore charging technology system which will now allow Service Operation Vessels (SOVs) and Platform Supply Vessels (PSVs), as well as other vessel types, to connect in the field to a 100% green energy source generated directly by the offshore wind turbines for the efficient, safe and reliable transfer of power.
And the project comes on the back of MJR Power and Automation already successfully securing the first round of funding as part of the Clean Maritime Demonstration Competition.
This has seen the company fast track the development and factory testing of an electrical offshore charging vessel system suitable for Crew Transfer Vessels (CTVs) which was showcased earlier this year at the Clean Maritime Demonstration Competition Final Showcase held at Portsmouth International Port, and is now in its final stages of testing with deployment expected imminently.
As part of the next phase of development - enabled by the second phase of funding - the business will lead a consortium of partners, all pioneers in maritime decarbonisation, to deliver the project over the next eight months.
At present, the shift to fully electric and meaningful hybrid electric power - for many vessels - is hampered by a lack of available infrastructure for recharging offshore, with shore power and shoreside charging facilities being very limited or non-existent. As such, MJR Power and Automation's innovation is already set to break down existing range barriers for CTVs – and now additional vessels with the next round of grant funding - to increase the uptake of fully electric and green propulsion systems, for retrofit and new build vessels by vessel owners and operators.
It is estimated in the UK alone, the range of vessels working in offshore operations – powered by Marine Gasoil (MGO) - is responsible for producing an estimated total of 285,000 tonnes of CO2 emissions per annum. As such, the ability to charge when in the field, with the company's offshore charging system, will significantly accelerate adoption of current emission free propulsion systems which will be a major asset for the decarbonisation of the UK and global maritime sector.
Speaking about securing the grant, Paul Cairns, Managing Director at MJR Power and Automation said: "We are delighted to have secured this second round of funding from the Department of Transport that will be absolutely pivotal in supporting the decarbonisation of marine operations. Working with our key partners, who are all experts in their fields, we will take the lessons learned from the first project and apply extensive knowledge to develop this solution and bring it to market, where there is already a huge demand for it."
The CMDC2 is part of the UK Shipping Office for Reducing Emission's (UK SHORE) flagship multi-year CMDC programme. In March 2022, the Department announced the biggest government investment ever in our UK commercial maritime sector, allocating £206m to UK SHORE, a new division within the Department for Transport focused on decarbonising the maritime sector. UK SHORE is delivering a suite of interventions throughout 2022-2025 aimed at accelerating the design, manufacture and operation of UK-made clean maritime technologies and unlocking an industry-led transition to Net Zero.
With over 25 years' experience delivering marine electrical power and automation projects to the marine, offshore and energy sectors., MJR Power & Automation is at the very forefront of providing innovative solutions – both at port and offshore - to support the decarbonisation of the maritime sector.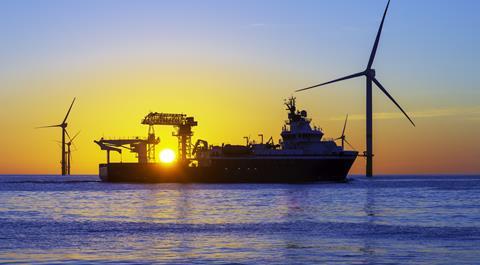 For more information contact
Katherine Rowell | Scarab4
0844 800 2686 I 07931 11876