The UK's leading power and electrical engineering specialist - MJR Power and Automation – has been selected for the industry's highly coveted Fit 4 Offshore Renewables (F4OR) programme.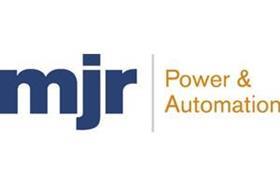 This will see the Teesside business participate in a 12–18month programme – delivered by the Offshore Renewable Energy (ORE) Catapult and funded by the Offshore Wind Growth Partnership (OWGP), that supports businesses by increasing capability, competence and competitiveness, as they prepare to bid for work in the offshore wind sector. The total number of companies now supported by the national F4OR Programme exceeds 80, with 42 companies already accomplishing F4OR Granted status and many more actively working toward this goal.
Speaking about the programme and being successfully selected, Paul Cairns, MD at MJR Power & Automation said: "We have over a decade's worth of experience providing equipment engineering, mobilisation, installation and service to the offshore sector and have provided our services on a number of flagship wind farms throughout the UK, including the likes of London array and Sheringham Shoal.
"Being part of the Fit 4 Offshore Renewables initiative will open several doors for MJR – further establishing our position as a reputable and trusted supplier - allowing us to expand our business in this rapidly growing industry and demonstrate our commitment to the UK's offshore renewables market."
Andrew Macdonald, OWGP Programme Director said: "Increased targets for offshore wind deployment to meet Net Zero and Energy Security commitments requires a rapid growth in the UK supply chain. Developers and turbine OEMs need confidence that the supply chain is ready to deliver high quality products and services on time and at a competitive price.
"The F4OR programme gives companies the knowledge and skills to succeed and companies that have been granted F4OR status are recognised as ready to deliver in the offshore wind sector. The latest national cohort for the F4OR programme has been through a rigorous selection process and I look forward to seeing them turn this potential into commercial success in the offshore wind sector."
Andrew Stormonth-Darling, F4OR Programme Manager for ORE Catapult added:
"These companies have all demonstrated from the outset that they have the right attitude and are committed to do what it takes to see the programme through. Completing the F4OR journey is no mean feat, but I firmly believe they have what it takes and I wish them every success. At a time when UK supply chain is in more demand than ever, I look forward to seeing what sort of mark they make as they enter or grow in the offshore renewables market."
For more information contact
Jessica Owens | Scarab4 | 07940 701 890 | jessica.owens@scarab4.com
MJR Power & Automation
MJR has over 25 years' experience delivering complex marine electrical power & automation projects to the marine & offshore sectors, and is at the forefront of providing solutions to decarbonize the maritime sector.
MJR is certified by Lloyd's Register Quality Assurance (LRQA) for the Design, Construction, Installation, Commissioning and Servicing of Marine and Offshore Electrical Power, Automation and Electronic Control Systems against the following Quality, Health, Safety and Environmental Management System Standards :ISO 9001:2015, ISO 45001:2018 and ISO 14001:2015.
About the Offshore Renewable Energy Catapult
ORE Catapult is the UK's leading innovation centre for offshore renewable energy. It was established in 2013 by the UK Government and is part of a network of Catapults set up by Innovate UK in high growth industries.
It is independent and trusted, with a unique combination of world-leading test and demonstration facilities, engineering and research expertise, ORE Catapult convenes the sector and delivers applied research, accelerating technology development, reducing risk and cost and enhancing UK-wide economic growth.
ORE Catapult has operations in Glasgow, Blyth, Levenmouth, Aberdeen, the Humber, the East of England, the South West and Wales, and operates a collaborative research partnership in China.
About the Offshore Wind Growth Partnership
The Offshore Wind Growth Partnership (OWGP) is a long-term business transformation programme, established as part of the UK Offshore Wind Sector Deal and funded by the Offshore Wind Industry Council (OWIC). It will promote closer collaboration across the supply chain, implement structured productivity improvement programmes and facilitate shared growth opportunities between developers and the supply chain.
Over the next ten years, delivery will focus on direct support to supply chain companies through a combination of business transformation and grant funding. ORE Catapult will manage the delivery of OWGP with support from specialist delivery partners.