A New Zealand-based fleet management software start-up has joined an innovative accelerator programme to help it move into a lucrative new business area.
SeaLogs, the creators of a ground-breaking commercial fleet management software solution that removes the need for paper records, is one of only 25 businesses accepted onto an accelerator programme run by Yachting Ventures. Based in London, Yachting Ventures claims to be the worlds' first start-up accelerator for the leisure marine, yachting and superyachting industries.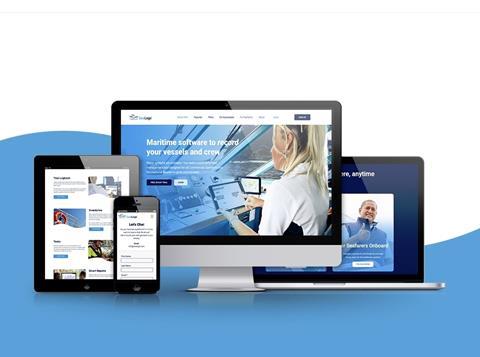 Commencing in January 2022, the accelerator will support SeaLogs through mentorship, connections and education. Coupled with significant investment gained earlier this year, it will help fast-track the growth of the business, particularly in its target export markets.
In October 2021, SeaLogs closed its first seed round, which was oversubscribed, and resulted in backing from the country's leading investment firms, Icehouse Ventures and Flying Kiwi Angels along with a small group of private investors.
"That investment combined with the Yachting Ventures accelerator will help us to expand our customer base in Australia and America and launch into new markets in the UK and Europe," explains SeaLogs founder and CEO, Kylie Tomlin.
SeaLogs already works with a number of blue-chip customers, such as Fullers Group, the largest ferry fleet in the southern hemisphere, Ports of Auckland, and Skipperi.
Ports of Auckland has praised SeaLogs for transforming their record-keeping, with Marine Pilot, Sam Eves, saying: "SeaLogs has transformed our record-keeping on our fleet of vessels.
Before SeaLogs, it was a mission to trawl through previous paper logbooks with illegible handwriting trying to find historical data.
Now it's a simple search from the office PC to find information entered on any of our fleet logbooks. It is now easy for the operators to use, accurate, and provides management with all the required information at the office in real-time."
Kylie adds, "When used correctly, SeaLogs means all of the operational information is in one place, so you can enhance safety, compliance and become more efficient, saving time and money."
SeaLogs was born in 2018 when Kylie, who was working as a Master, lost a paper logbook containing over six months' worth of records. This sparked the idea to create a commercial marine software solution, transforming the traditional paper-based way of keeping records, and making fleet management effortless and accurate.