A marine environmental consulting and survey company, recently completed a ground-breaking deepwater sampling campaign.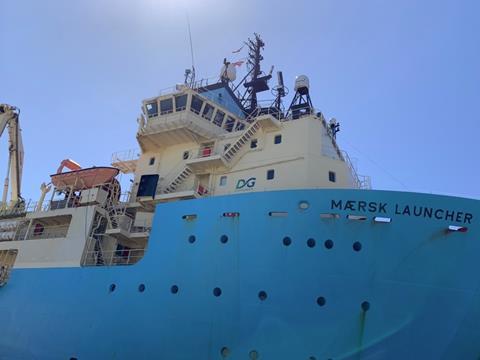 Carried out in the Tropical Eastern Pacific for The Metals Company (TMC), the sampling campaign included successfully collecting pelagic biota from a record depth of 4,000m below the surface.
CSA Ocean Sciences Inc. mobilised a team of marine technicians and essential oceanographic equipment to support Environmental Expedition 5C, TMC's fourth in a series of five multidisciplinary marine survey projects in 2021 designed to characterize the potential impacts of harvesting polymetallic nodules from the seabed, and, more specifically, to explore the biological communities, organic flux, and food web structures present between the ocean's surface and benthic boundary layer (BBL), located just above the abyssal seafloor, in TMC's NORI-D block in the Clarion Clipperton Zone (CCZ).
Despite having to operate in swells of up to 6m, the CSA team deployed a range of technologies—including a 10m2 Multiple Opening/Closing Net and Environmental Sensing (MOCNESS) system and rosette samplers—to recover biological samples and collect other diagnostic information related to the Tropical Eastern Pacific's surface salinity, temperature, oxygen, and turbidity, as well the nutrient and trace metal dynamics of the local aquatic ecosystem.
"CSA has run numerous deepwater marine sampling campaigns around the world, including in the CCZ, but operating successfully at this record-breaking depth represents another milestone for the team in terms of planning, mobilising, and executing advanced collection techniques in some of the most remote and hazardous waters on the planet," said CSA CEO Kevin Peterson.
On deck operations were supported by Maersk Supply Service, the University of Hawaii, Texas A&M University, and the Japan Agency for Marine-Earth Science and Technology (JAMSTEC).