As the global wind energy industry moves farther away from coastlines into deeper waters and harsher settings, new environments bring new challenges to the construction and operation of offshore wind farms.
Before construction begins, project owners and operators must understand the wind's behavior at a given site to determine whether that location is viable. With more expansive project sites and taller turbines the construction phase becomes much more complex and challenging.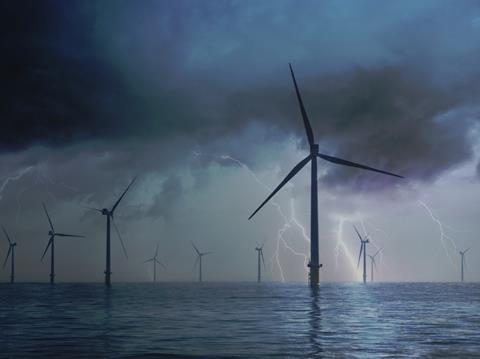 Additionally, the transportation, installation, maintenance and service of offshore wind turbines becomes much more demanding in these new environments because meteorological and oceanic conditions are significantly more severe offshore. Consequently, wind turbine installation vessel (WTIV) operators require advanced weather insights to optimize wind farm installations and maintenance operations.
In wind farm offshore operations, wind, waves and severe weather are not only a safety concern for people, but they are also a major cause of damage to vessels and equipment — costing millions in repairs and downtime.
Fortunately, precautions to minimize damage, downtime and safety risk can be taken by utilizing comprehensive weather awareness solutions. A global leader in environmental monitoring, Vaisala has developed myriad solutions to improve oil, gas and wind energy operations, avoid costly delays and increase safety.
Together, Vaisala's ruggedized WindCube Offshore and WindCube Scan enable enhanced offshore wind awareness measuring wind speed and direction at multiple heights and delivering 3D wind mapping to support lifting operations. Additionally, the company's Helideck Monitoring System (HMS) integrates several weather sensing technologies to ensure effective flight planning and safe landings on offshore installations. Finally, Vaisala's Thunderstorm Manager and Global Lightning Detection Network GLD360 combine to detect thunderstorms in real time, track their trajectory and intensity, and support hazardous weather warnings, helping minimize lightning-related safety concerns.
Whether alerting decision-makers, providing helicopter pilot and traffic control accurate weather and sea state information, increasing crew safety, minimizing downtime and delays, or optimizing the maximum weather window, offshore weather awareness is vital for vessel operators to maximize the value of offshore projects.