One automation solutions provider and systems integrator has launched a new shore to ship power solution.
Named iconvert, the system from iconsys is a new turnkey solution, suited to multiple vessel types including offshore vessels, passenger ferries, tugs and workboats.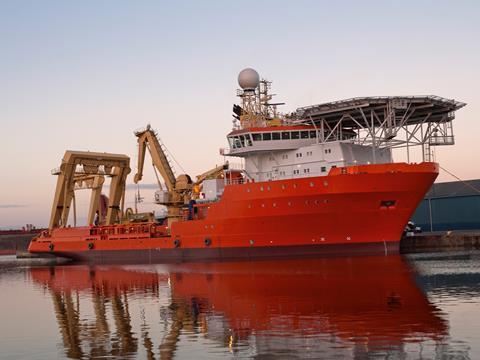 iconvert is a fully integrated product that claims to offer unlimited flexibility of voltage and frequency, it can also be equipped with batteries to form a microgrid, limiting demand on the grid. iconvert provides fully flexible vessel connectivity solutions. It is compliant to all relevant standards using proven mature electric or hydrogen technology platforms and includes cloud-based asset performance monitoring and energy usage alongside 24/7 smart support.
Through this new product, which is one of many solutions aimed at ports, iconsys is serving the needs of the marine industry by helping to meet sustainability and emissions targets and the organisation calls for UK Government funding to support the roll-out of this solution.
Tim Munn, Business Development Consultant, Marine and Ports at iconsys, comments: "The global maritime industry is intensifying efforts to curb its carbon footprint and we eagerly await for signs of progress on global emissions targets at COP26. The conference is addressing key strategic issues in the maritime industry's rapidly evolving decarbonisation journey. Importantly, today marks COP26 Transportation Day. We are thrilled to be able to offer a new solution to support decarbonisation of the marine sector to assist vessels in reducing emissions while in port."
The global offshore wind industry continues to grow, adding 6.1 GW capacity in 2019 and has continued to grow through the Covid-19 pandemic.
Tim continues: "In Europe, the sector has now reached a scale and size where the operational and contractual complexities are comparable to northern European oil and gas projects. The pressure is now on the owners and operators of support vessels who play a critical role in the supply chain to reduce emissions for the environmentally sensitive wind farm operators. Our technology offers a viable solution to this. We can see that alternative shore to ship power solutions are gathering pace in parts of Europe with the help of government funding which is urgently required in the UK.