Significant specialist knowledge of the manufacture of GRP & FRP products in the marine industry and beyond has landed a new custom-built role for Tommi Buckley.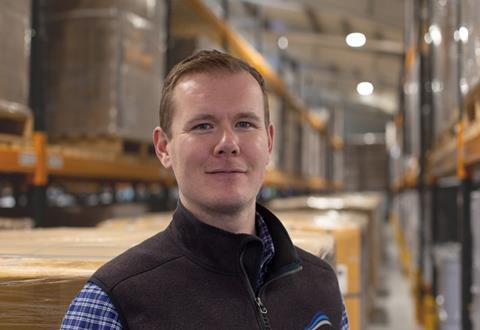 Tommi joins GRP Solutions in the newly created role of Technical Manager, responsible for providing technical customer service and sales support across the company's expanding portfolio.
Tommi comments, "I am thrilled to join the GRP Solutions team, whom I have had the opportunity to work with over several years in an advisory capacity. I am looking forward to delivering more technical solutions to our customers and contributing to the next stage of GRP Solutions growth."
Lee Williamson, Sales Director of GRP Solutions, said, "Tommi has been involved with the business in a consultancy role for nearly the whole period that we have been trading and we are thrilled that Tommi has now joined us on a permanent basis. He has a wealth of marine and composite knowledge built up from many years in the industry.
"Tommi also has a significant understanding of manufacturing processes and has developed excellent relationships with the technical teams of our key suppliers. His skill set will add immense value to our customers. We wish him much success in his new role."