Shipyard group Harland & Wolff has signed a framework agreement with the UK's Royal National Lifeboat Institution.
Under the terms of this framework agreement, Harland & Wolff (Appledore) will be responsible for the repairs, maintenance and other works programmes defined by RNLI for its fleet of lifeboats and other vessels. This agreement will span multiple years and each docking will be priced as a bespoke agreement based on the scope of works required to be performed on each vessel.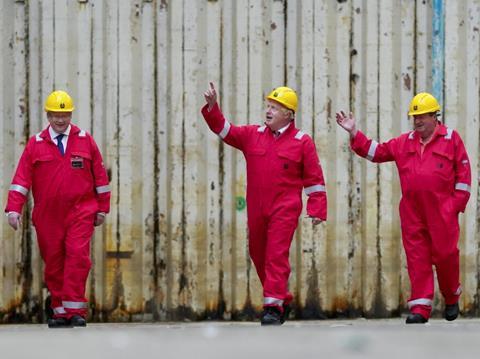 As part of this agreement, Harland & Wolff will also support the RNLI with free bi-annual haul outs and wash down of its Appledore lifeboat.
The RNLI currently has a fleet of 431 lifeboats and 238 lifeboat stations that will require repairs and maintenance on a regular basis in order to keep them active and ready for deployment. Its Appledore yard will be working in conjunction with RNLI's internal team to perform defined works programmes.
John Wood, Group CEO of Harland & Wolff, commented: "I look forward to a long-standing and growing relationship with the RNLI in the months and years ahead and will be looking at opportunities to support them, not only from Appledore, but also from all our sites across the UK."
Harland & Wolff is a multisite fabrication company, operating in the maritime and offshore industry through five markets: commercial, cruise and ferry, defence, energy and renewables and six services: technical services, fabrication and construction, decommissioning, repair and maintenance, in-service support and conversion.
Its Belfast yard is one of Europe's largest heavy engineering facilities, with deep water access, two of Europe's largest drydocks, ample quayside and vast fabrication halls. As a result of the acquisition of Harland & Wolff (Appledore) in August 2020, the company has been able to capitalise on opportunities at both ends of the ship-repair and shipbuilding markets where there will be significant demand.
In February 2021, the company acquired the assets of two Scottish-based yards along the east and west coasts. Now known as Harland & Wolff (Methil) and Harland & Wolff (Arnish), these facilities will focus on fabrication work within the renewable, energy and defence sectors.