Towage giant Svitzer and Caterpillar Marine have signed an MoU to adopt solutions that will give Svitzer the ability to use methanol across its fleet.
Dual-fuel methanol engines will be implemented not only on new tugs but also in conversions of existing Cat-powered tugs - which, Svitzer says, make up the majority of the firm's fleet.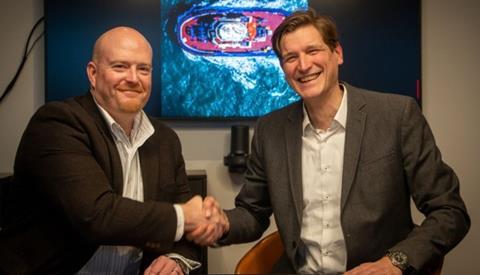 "With a relationship spanning numerous decades, this agreement marks the next evolution of our journey to, amongst other initiatives such as the adoption of biofuels in EcoTow, enable the fulfilment of Svitzer's decarbonisation strategy," says Svitzer.
"This MoU formalises the collaboration to deploy engine technologies that enable Svitzer to utilise methanol, which can be produced from renewable energy sources to reduce lifecycle greenhouse gas emissions," says Caterpillar.
"The focus of our collaboration is two-fold," said Andres Perez, global tug segment manager, Caterpillar Marine. "We are supporting Svitzer to enable tugs to operate on methanol with diesel-like performance while providing fuel flexibility, which is key to enabling operators to lower their carbon intensity via green methanol as availability increases. Additionally, we're taking full advantage of the learnings to provide conversion solutions for the existing fleet. This is a critical aspect to reach the level of methanol adoption that Svitzer seeks to fulfil their goals."
In November last year, Anglo Belgian Corporation (ABC) at the Port of Antwerp-Bruges began converting one of its tugboats, Methatug, to methanol, retrofitting it with a dual-fuel engine.
The project is part of the EU Fastwater project to study how feasible such engine conversions are. ABC installed the methanol tanks and pipes, while Swedish shipbuilder Scandinos designed the tug's modifications and German engineer Heinzmann adapted the fuel injectors.
Before the conversion could even begin, Fastwater had to get around a regulation by the Central Commission for the Navigation on the Rhine that had forbidden the use of methanol as a shipping fuel. After 18 months of negotiations with CESNI, the European committee that draws up standards in inland navigation, the Commission approved the project.