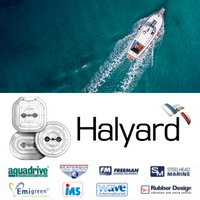 Content from our commercial partners
Find out more


Since 1979, Halyard has developed an international reputation as market leader for exhaust systems – and the Halyard product portfolio doesn't just include a vast range of high-quality products, it also boasts a support system that's second to none.
We offer: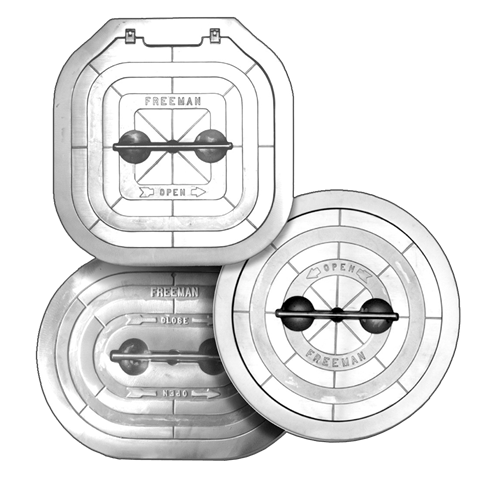 Freeman Marine:
Halyard is proud to have recently been appointed as the UK & Ireland distributor for the Freeman product range, which means we can offer its expanded line of some of the most uniquely crafted and best watertight closures in the world, with more reliability and safety features than any other manufacturer. Now under AdvanTec Marine, Freeman Marine's offering also includes boat doors, hatches, portlights and windows for vessels from under 10 metres to well over 100 metres and for both commercial and recreational craft.
The high-quality range of cast aluminium and ductile iron hatches are globally recognised as market-leading products, available with both compression and knife edge sealing systems and many options including a drainage system to prevent water entering the compartment when opened.
AdvanTec Marine's Freeman hatches are used on a wide variety of fishing boats, tugs, barges, research vessels, offshore tenders, rescue craft and other workboats the world over.
The hatches are fast acting and easy to use. Simply grasp the handle and pull, and the shaft slides into place. With less than a quarter turn, it completely disengages the locking mechanism and the dogs and linked handle do the work smoothly and instantly.
Freeman Hatch Attributes:
Evenly spaced dog arms exert uniform force on the cover plate.
Handle position shows when dog arms are engaged or disengaged.
Handle is always attached - hatch and handle fit flush with the deck with the handle in a recessed locked position.
Watertight hatches designed to seal up to 30' intermittent head – the double-sealing gasket seals tighter under pressure.
Versatile installation: hatches can be installed in steel, aluminium, wood or fibreglass decks. Complete units include aluminium or steel mounting rings for bolt-in or weld-in installations.
Dog mechanism assures smooth consistent action; no binding or jamming.
Quick-acting dog eliminates over or under tightening; hatch operates the same each time.
Optional drainage system to prevent water entering the compartment when opened.
Halyard Service Support:
To ensure reliable operation and long service life of onboard equipment, Halyard can provide customers with a high level of both field-based and workshop support. This service is available both in the UK and overseas from our own engineers and also through our network of distributors and dealers.
We offer Health Checks, Maintenance, Repair, Overhaul, Equipment Replacement and Sea Trial services for all Halyard supplied products, but also for other selected onboard equipment.
For further information regarding Halyard products or services please contact us at technical@halyard.eu.com or visit www.halyard.eu.com
Supporting documents
Click link to download and view these files
PDF, FileSizeText 12.18 mb