Kongsberg Maritime has agreed a sizable contract with Med Marine to deliver 32 US-series azimuth thrusters for newbuilding ASD tugs.
The order, which will provide propulsion for 16 tugs, comes at a time when Kongsberg senses positive future potential for the tug construction sector. The Norway-based maritime technology company says the tug market is very important and that since last year market trends have turned positive after the worldwide pause in shipbuilding due to the Covid pandemic.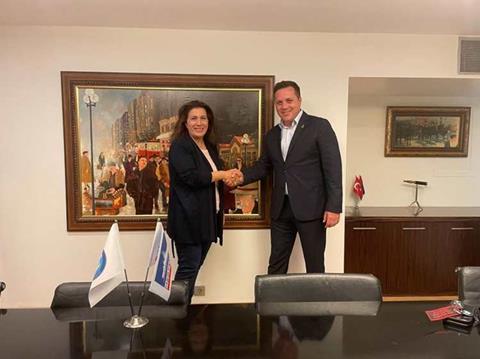 It adds that the shipping industry and the terminals and harbours that service it are now in renewed need of tugs to assist and that in general the market is looking very positive.
Turkey's Med Marine is typical of the modern tug builder that has geared up over several years to produce series-built vessels either for operation in its own fleet or to the order of third party tug owners.
Kongsberg itself has been active producing thrusters following its acquisition of Rolls-Royce Commercial Marine in 2019, the largest such in its history. More than 6,000 US-series thrusters have been delivered globally in the past 50+ years, the product evolving in answer to the drive to cut both time and costs from the tug building process accompanied by the shipping industry's own quest for higher standards of performance.
US-series thrusters are project specific, featuring Computational Fluid Dynamics modelling and offering a range of propeller and nozzle combinations in the constant drive to ensure high standards of operational efficiency. A particular feature is the HD slipping clutch, allowing "cost efficient fire-fighting operations".
Three of the 16 Med Marine tugs will also feature Kongsberg's Pro-Duct nozzle, a high-efficiency nozzle and propeller combination that has shown to provide higher bollard pull for the same power input as an equivalent TK nozzle.
Yıldız Bozkurt Özcan, General Manager at Med Marine, said: "In the maritime industry you can't get much more demanding than the duty cycle of a tug's azimuth drive unit. Following three decades of fitting Kongsberg thrusters into our tugs we know that with the US-series thrusters we are making a solid investment for our customers in a well- proven, reliable product that has evolved to keep up with the demands placed by our modern, high bollard pull tugs."