Blue Wireless, the first global provider of LTE/5G wireless network solutions, has signed an agreement to join the Wireless Logic Group of companies.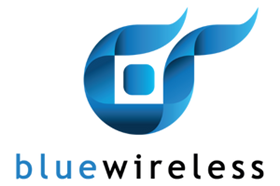 Singapore, 7 March 2023. Wireless Logic, a leader in Gartner's Magic Quadrant for Managed IoT Connectivity Services Worldwide, will become a 100% shareholder of Blue Wireless, which will continue to operate as a separate business unit with a focus on global (Fixed) Wireless Network Solutions.
As a global provider of LTE/5G Wireless WAN Solutions for enterprises, Blue Wireless will support Wireless Logic's ambitions to extend its service capabilities, expertise, and footprint outside Europe into AsiaPac and the Americas region. For Blue Wireless, the transaction opens up a new chapter as they benefit from the financial strength of the Group and leading position in Mobile- and IoT Data Solutions.
"This is a major milestone, and we are truly excited for the journey ahead", says Ivan Landen, CEO of Blue Wireless, "With the support of Wireless Logic, we will be able to accelerate our innovation and connectivity roadmap to benefit our customers and teams around the world, supporting new use cases while maintaining our hands-on service culture."
Blue Wireless was founded in late 2015 in Singapore with the single focus of delivering Wireless WAN Solutions to the enterprise. Since then, it has rapidly expanded in coverage and capabilities, becoming the first provider of Fixed Wireless Access services on a global scale. To date, Blue Wireless offers fixed-price LTE/5G connectivity in over 80 countries, underpinned by speed guarantees and service SLAs, making it an ideal underlay alternative for global SD-WAN deployments.
"We will continue to deliver wireless network solutions to our global enterprise customers, only now it will be backed by Wireless Logic's strong position in core Mobile IoT networking. As we move to e-SIM technology and smart management platforms, Wireless Logic capabilities in that space are a major enhancement for our services", says Joop Gerlach, COO of Blue Wireless.
Blue Wireless team of 70 professionals operates from offices across all regions, offering 24/7 support for critical network connectivity. A long-standing global Elite Partner of Cradlepoint, the team has over 100 certifications to enable advanced LTE/5G Wireless WAN solutions specialising in Branch- and Maritime connectivity.
"It has been an amazing journey over the last seven years, and we are extremely thankful to all our colleagues and supporters for getting us to this stage in our business. The management team is committed to continuing to develop our workforce, build our capabilities, and help our customers along their wireless journeys," adds Ivan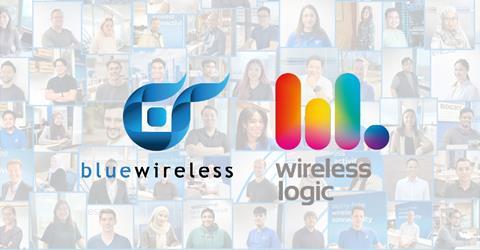 About Blue Wireless
Blue Wireless is the first global service provider for LTE/5G wireless connectivity solutions, with a single focus on helping enterprise customers succeed in a wireless world.
Born in Singapore in 2015, and with offices in Malaysia, Australia, the Netherlands, UK and the US, Blue Wireless delivers ultra-reliable and flexible connectivity solutions where traditional networks struggle – branches, stores, remote locations, IoT, and the maritime sector – by bringing together the latest LTE/5G technologies, built expertise, and hands-on team in more than 80 countries worldwide. For more information, visit www.bluewireless.com
About Wireless Logic
Wireless Logic is a leading global IoT connectivity platform provider that simplifies and automates IoT management for any device, anywhere. With more than 10 million IoT subscriptions active in 165 countries and direct partnerships with 50 mobile networks, Wireless Logic provides reach into more than 750 networks across the globe and delivers value throughout the IoT connectivity chain.
Its purpose-built platform offers a single window to securely connect and manage assets across any network and number of deployments. For customers, this serves to simplify supply chains, accelerate time to market, lower the total cost of ownership and deliver connectivity that just works.
As an entirely customer and market-driven organisation, Wireless Logic meets its 25,000+ customers where they are to help them innovate by providing industry expertise, service support and the most flexible, resilient and secure connectivity solutions in the market. Its broad sector expertise includes industry, agriculture, healthcare, security, transport, utilities and smart cities.
Wireless Logic is backed by Montagu Private Equity, one of the world's leading private equity-backed investors, giving Wireless Logic Group unrivalled financial strength. For more information, visit www.wirelesslogic.com