Wireless Logic will be showcasing its latest maritime connectivity solutions at Europort 2023 (7-10th November) together with Blue Wireless.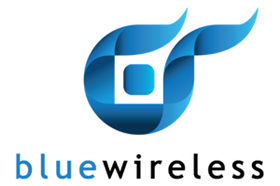 Bringing together extensive knowledge of wireless solutions and experience in the maritime sector, Wireless Logic and Blue Wireless leverage the power of LTE/5G technologies to cater to the unique requirements of maritime IoT connectivity, managed Wi-Fi services, and fully managed wireless networks across global fleets.
At the show, attendees are invited to discuss their needs and requirements with Wireless Logic, which the team will then use to design the right solution using their wide range of network components and partnerships.
"Land-based connectivity is often taken for granted, but when it comes to off-shore operations and maritime fleets, one of the biggest challenges is ensuring both affordability and reliability," said Ivan Landen, CEO at Blue Wireless. "The introduction of LTE/5G solutions in the maritime industry has shown a significant reduction in communication costs, especially for nearshore operations. What's more, it enables critical IoT applications for the marine sector, high-speed internet access for passengers and crew, and on-board Wi-Fi"
But besides 5G/LTE, the introduction of Low Earth Orbit (LEO) satellite services adds another high-speed internet connectivity option for maritime customers. Blue Wireless is able to integrate connectivity via Satellite with those LTE/5G services into a highly resilient hybrid network. "Combining an 'always on' LEO service such as StarLink with the 'high speed' service offered via LTE/5G really creates a best of both worlds' solution", added Ivan.
"We're excited to bring our combined expertise and innovative solutions to Europort 2023," said Jaleesa van Gijn, Change Manager at Wireless Logic. "We are committed to empowering maritime businesses with comprehensive connectivity solutions that are adaptable, resilient, and designed to meet their specific needs. Our LTE/5G capabilities and extensive industry experience set us apart as the ultimate choice for maritime connectivity."