Global businesses are usually associated with high-rise buildings, modern office space, and tailor-made suits.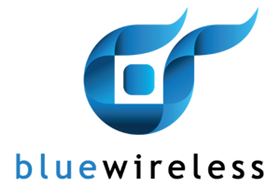 Likewise, enterprise connectivity is linked to software-defined networks and high-speed fiber access. But what if the business is not only operating in your typical city. Or in a nearby town. What if the business is in the middle of nowhere, sailing overseas?
The maritime industry is one of the largest industries globally and essential for the global economy. According to maritime publications, around 80% of the global trade by volume and over 70% of the global trade by value are carried out by sea and are controlled by ports worldwide. And like with any other global enterprise, maritime's digital transformation is at full steam ahead, driven by emerging technologies and their promise to increase productivity, operational efficiencies, crew satisfaction, and wellbeing – the latter becoming especially important in the last 20 months since the Covid crisis hit the global stage.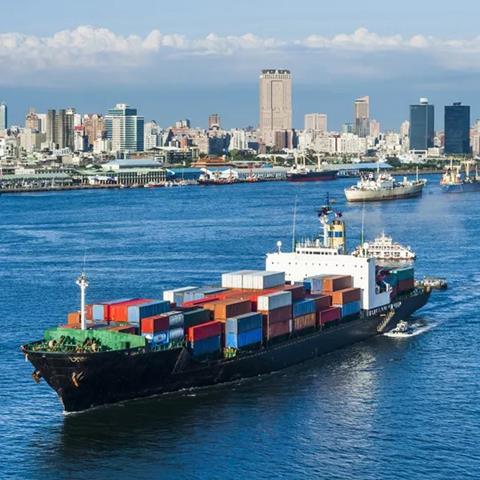 But the transformation of the maritime industry comes with its unique challenges. While satellite continues to be the go-to solution to connect offshore vessels, its available bandwidth and cost limitations have been some of the barriers to adopting IoT, new systems, and cloud-based business applications. However, with the evolution of LTE and the emergence of 5G, wireless connectivity is gaining, rightfully, some attention when it comes to connecting vessels nearshore.
Is it time to say bye-bye-satellite?
Hold your horses – I mean, hold your vessels. Nobody in maritime is giving up their satellite dish. Yet. The truth is satellite continues to get faster and more accessible as companies continue to upgrade these systems. However, the hunger for data is growing even faster. Whether for business applications, smart vessel components, crew WIFI, or day-to-day operations, data consumption is exploding, and with this, 5G/LTE is rapidly becoming satellite's new best friend. For the more good news, network operators are building more coverage close to shore and even offshore, such as Tampnet, offering connectivity without any land in sight.
When both technologies are combined, routers onboard can utilize both internet connections, switch automatically, and 'load-balance' network traffic as they come in and out of coverage, providing the most reliable signal available to the vessel – and the most cost-effective for the business.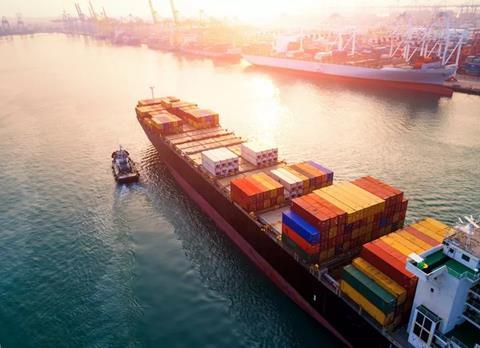 Going wireless – where to start?
But bringing LTE/5G onboard is not as straightforward as getting a home router to the ship. After several years of enabling connectivity for the maritime industry, we now know that there are five key components you need to consider before successfully connecting your business at sea.
Maritime LTE/5G routers
When it comes to LTE/5G routers, there's no one-size-fits-all. The good thing is that there are routers that are designed for life on the ocean and withstand the realities of this environment, such as extreme temperatures and vibration. Plus, these are also equipped with global modems, which means they can operate on any network globally.
Long-range antennas
Like routers, antennas need to be made for maritime conditions, meaning resistant against heat, UV, saltwater, and more. In addition, they need to be designed for naval use, with a high signal gain and a high tolerance for ever-changing network conditions. Choosing the right antenna makes the difference between fast and reliable internet and dropped connections and slow, frustrating downloads.
Multiple networks
Office buildings don't need to ever worry about this. But ships do. Relying on a roaming SIM when connecting overseas can become very costly, while a single local SIM will become unavailable as soon as it comes out of network coverage. When it comes to vessels, it's recommended to leverage different SIMS and multiple providers to optimize connectivity for cost and performance.
Professional installation
When it comes to networks, connectivity performance will only be as good as the weakest link. A proper setup of antennas, cabling, and router configurations is crucial for successful performance onboard.
Central Monitoring
This last point might be the most important, especially in the maritime industry, where it's unlikely to have an IT Manager onboard (and certainly not on every single vessel). So, being able to monitor and manage your systems remotely is key. Cloud-managed monitoring offers complete visibility of performance and usage, and it allows businesses to make configuration changes remotely without anyone on board having to lift a finger. For larger fleets, cloud management also becomes essential for managing security and operational costs across all vessels.
A partner who knows the ropes
While bringing these key ingredients together will get you closer to achieving worry-free LTE/5G connectivity on board, you might still be thinking about where to get that perfect router or ideal antenna (and then how to get them in all your vessels). This is where Blue Wireless comes in.
With deep expertise in enabling the maritime industry, Blue Wireless is helping dozens of customers worldwide leverage LTE/5G to power their business: from design and product selection to full deployments and ongoing support. What's more, our global footprint and network coverage ensure your services work, regardless of where they are, making us the partner of choice for mid-size and large vessel operators.