Diverse Marine and NR Marine Services are proud to announce the contract signing to construct the first of class Diverse Marine 27m CTV (Crew Transfer Vessel).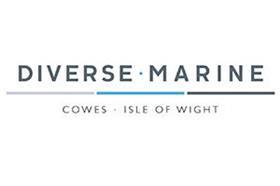 The international expansion of the offshore wind sector is creating significant opportunities and challenges for the maritime supply chain and rewarding operators, builders and designers of innovative craft that meet legislative requirements but reduce vessel emissions and fuel consumption.
This new vessel, to be named 'NR Predator', is a ground-up design using the experience and expertise gained from all stakeholders over 20 years of chartering, operating, and building crew transfer vessels. The traditional catamaran hull form has been extensively CFD tested and optimised to provide class-leading seakeeping coupled with reduced fuel consumption and emissions.
This first-of-class vessel is being built as 'hybrid ready' with an insulated generator space ready to receive generators and batteries, but initially, the vessel will be conventionally powered with quad Volvo Penta IPS900 engine and drive system, all fitted with IMO Tier III SCR and Urea injection exhaust systems to reduce the Nitrogen oxide & Sulphur oxide emission levels.
Other features of the new craft include enhanced foredeck capacity and wheelhouse visibility, which enables skippers, crews, and technicians to navigate challenging logistical assignments safely. For NR Marine Services, the vessel will support an ongoing commitment to the highest standards of service for offshore wind farms, while adding new levels and standards of efficiency, versatility and flexibility.
An option for a second vessel has also been secured, and Diverse Marine is proud to have worked very closely on the financing of the project with Peter Curtis and LCM Partners to provide the funding and also the start of a shipyard supported finance offering with more information available in due course.
Ben Colman, Director of Diverse Marine, said, "The maritime supply chain in the UK has had many challenges over the last few years, but it continues to demonstrate that the UK is leading the way with innovations that will define the way vessels are built and operated worldwide. We are very proud of our UK and local Isle of Wight supply chain and how it demonstrates the very best of UK Shipbuilding capabilities. The UK provides world-leading quality, innovation, competitive project cost and close working relationships with the client, yard and supply chain. We have worked closely with Owen at NR Marine Services over the last few years on refit projects, and we are pleased to work with Owen and his team on the development of this new class of CTV".
Owen Nutt, Director of NR Marine Services, added, "Ordering our first new build with an option for another is a significant milestone for NR Marine Services. At present we operate a number of 20m CTV's and have nurtured strong relationships with our clients allowing us to take the next step in our business development. Over the last few years, we have established a close working relationship with the Diverse Marine team and are very proud to be working with them to develop and build NR Predator in the UK".