The UK shipbuilding industry is set to receive a significant boost as the government launches the Shipbuilding Credit Guarantee Scheme (SCGS) - a key component of the £4 billion National Shipbuilding Strategy Refresh plan.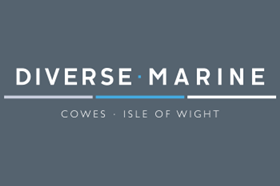 The scheme is expected to create hundreds of jobs and contribute hundreds of millions to the UK economy, providing a positive impact to maritime firms like Diverse Marine on the Isle of Wight.
Diverse Marine, the largest and busiest shipbuilder on the Isle of Wight, boasts a diverse range of current builds, including offshore wind crew transfer vessels, autonomous workboats, passenger vessels, and search & rescue craft, in addition to carrying out planned and unplanned maintenance on lifeboats for the RNLI. As a cornerstone of shipbuilding on the island, Diverse Marine plays a vital role in sustaining high-skilled careers and supporting the local supply chain.
Industry Minister Nusrat Ghani emphasized the importance of shipbuilding as an integral part of the UK's industrial identity, stating, "With cutting-edge vessels designed and built here in the UK, this will be a boost to high-skilled careers and every company involved in the supply chain for shipbuilding, helping us to grow the economy."
The SCGS's impact is expected to be significant, with government estimates suggesting the creation of hundreds of new jobs and a substantial financial contribution to the economy. By sharing the risk with lenders, the scheme will encourage finance offers to UK vessel owners and operators, providing the much-needed capital for ship purchases, refits, retrofits, and repairs.
Ben Wallace, the Shipbuilding Tsar and Defence Secretary, emphasized the importance of building confidence in UK shipyards and investing in technology to drive productivity forward in this vital sector. Shipbuilding contributes £2.4 billion to the UK economy annually and supports 42,600 jobs across the nation, making it a crucial part of the country's export ambitions, with 95 percent of UK trade moved by sea.
Maritime UK CEO Chris Shirling-Rooke MBE applauded the government's launch of the SCGS, stating, "The SCGS is a massive vote of confidence from the government, and it will empower the UK's shipbuilding enterprise to compete fairly on the global stage in doing what it does best: building Great British ships." This investment in shipbuilding aligns with the UK's new green economy, encouraging continued investment in innovative, sustainable, and low-carbon maritime technologies.
The Shipbuilding Credit Guarantee Scheme comes at a crucial time for coastal communities, as it will revitalize the UK's shipbuilding sector and support a vast supply chain, sustaining skilled jobs across the country. The wider maritime sector, which already employs 113,000 people nationwide and contributes £11 billion to the economy, will further benefit from this initiative.
"Diverse Marine and other shipbuilders on the Isle of Wight eagerly anticipate the positive impact of the SCGS, hoping to secure more orders, create more jobs, and play a pivotal role in the resurgence of the UK shipbuilding industry."

Ben Colman, Diverse Marine